Stories from around the campfire.
Discover fresh insights from our staff members, friends, and partners.

Or sign up for our newsletter to get the latest camp news straight to your inbox.
Join Our Email List
---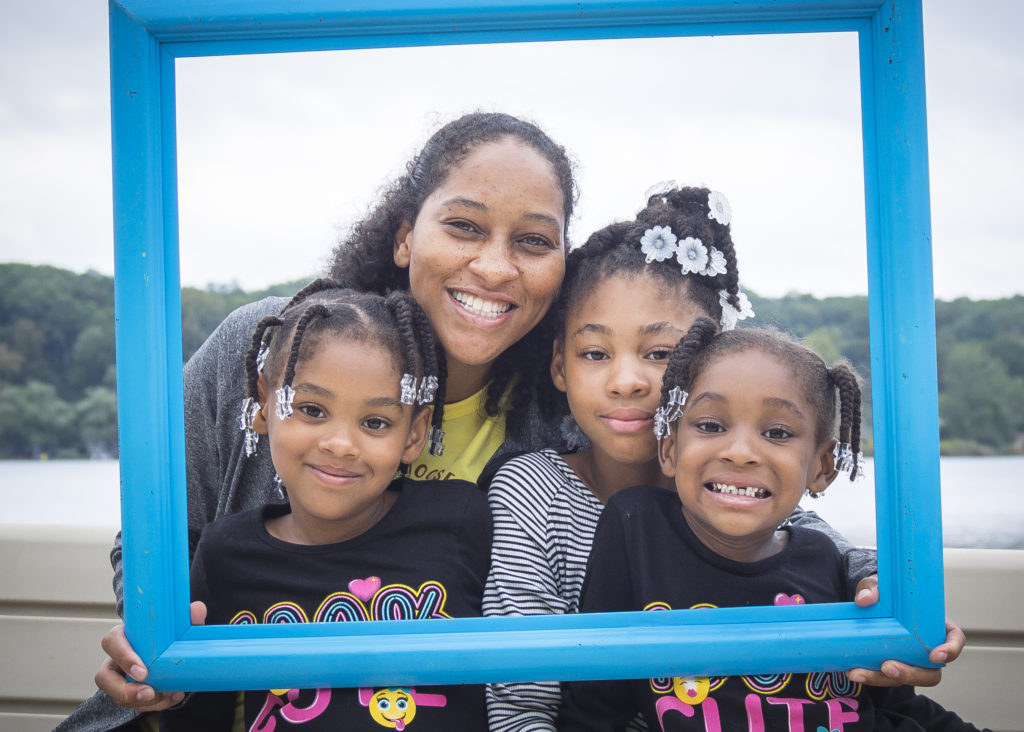 North Star Reach family camp weekend programs are designed to build community and connection: between family members and with other families on a similar journey. Even though it's a short stay (from Friday evening until Sunday midday), close friendships are formed, and everyone grows and learns from one another.
We call it Family Camp because the weekend experience is all about your family.  We provide family-centric programming, giving you the opportunity to do things together . . . yes together as a family. Many activities are similar to the traditional camp programs we offer during the summer–like archery, arts and crafts, fishing and boating (weather permitting!)–while others are unique to Family Camp. Oh, and did we mention, there is no cost to attend? That's right: Zero. Zip. Nada. Nothing. Lodging and all meals are provided. While it does cost money to make camp happen, it is always cost-free for our campers and families.
But better to hear about the magic of family camp from families who have attended past sessions. Be sure to watch the video, "Home Away from Home" below.
Have more questions? You may find what you're looking for on our Camper FAQ page. When you're ready to apply, just stop by Apply to Family Camp page and you'll find all the information you need to get started today.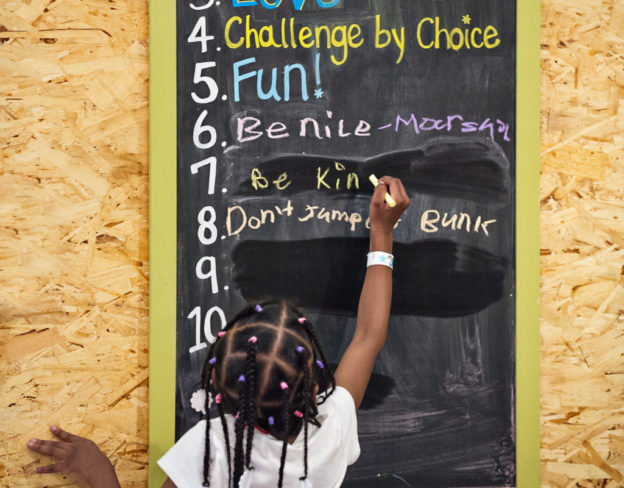 Transformational Donor Profile
CAMP IMPACT
Since 1959, Friends Gift Shop of the University of Michigan Health System have dedicated hospital Gift Shop proceeds to support patient programs. The organization also targets support for the health, welfare and education of their community. They have given generously to North Star Reach to build the lobby of The Observatory, creating a welcoming, calming space for campers, medical volunteers, staff, and caregivers.
The Friends Gift Shop also contributed funds to the construction of our camper cabins. More than any other location at camp, the climate-controlled cabins are a special place where kids — many of whom are spending a night away from home for the first time (outside of a hospital setting) — feel safe and bond with kids just like them. The magic of camp comes alive in these homes-away-from-home.
HOW OUR STARS ALIGNED
When Friends Gift Shop of the University of Michigan Health System first heard about camp, the organization leaders saw a meaningful opportunity to invest in the continuation of care for pediatric patients and to extend the impact of their giving beyond the walls of the hospital. To make this an especially meaningful gift, they made a significant donation in memory of long-time volunteer, Ernestina Parravano, for whom camper Cabin No. 1 is named.