Stories from around the campfire.
Discover fresh insights from our staff members, friends, and partners.

Or sign up for our newsletter to get the latest camp news straight to your inbox.
Join Our Email List
---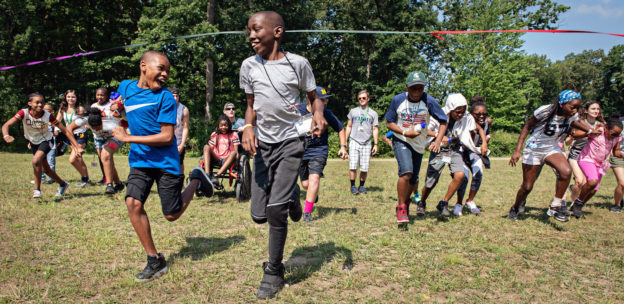 Since opening in 2016, North Star Reach has served 1,944 children with chronic or life-threatening illnesses including sickle cell disease, congenital heart disease, blood disorders, and epilepsy, as well as those who have had a solid organ transplant, neuro-oncology diagnosis, or are receiving palliative care support.
"Hospitals are amazing at providing cures," explains North Star Reach founder and CEO, Doug Armstrong. "But camp provides a vital place where kids with serious health challenges move from being a 'sick kid' to feeling a sense of normalcy. How that happens is as unique as each camper. But it's nurtured by the friendship they make with other kids facing similar challenges."
Sending a child to this purpose-built, medically-sound facility on 105 acres in Pinckney, MI would typically cost $2,500 per camper. But thanks to donations from companies, individuals, and events like the Probility Ann Arbor Marathon, North Star Reach is free of charge to campers and their families.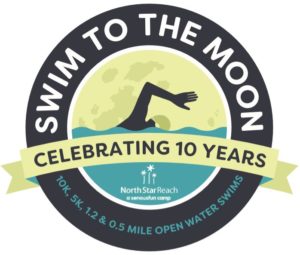 Epic Races CEO Eva Solomon has raised funds and awareness for the camp for nearly a decade through events like Swim to the Moon, which will mark its 10th year in 2019. "North Star Reach is such a unique and special place, and what Doug has done is simply exceptional," she said.
"We had the idea for Swim to the Moon about the same time North Star Reach was just an idea, but Doug had secured the land which was the former Michigan Fresh Air Camp," said Solomon. "We started with fewer than 300 participants swimming a 5K from the future beach of North Star Reach to Halfmoon Lake Beach. We are now at capacity with over 700 participants swimming various distances from the one-half mile to 10K with 9 countries represented in 2018. We are honored to have been a part of his idea coming to fruition with Swim to the Moon and now helping to sustain and support it through the Probility Ann Arbor Marathon."
The Probility Ann Arbor Marathon, taking place March 24, features four charities within the Greater Ann Arbor community. North Star Reach Program Volunteers Joanna Henry and Mike "Coach" Parker will be among the participants who have selected North Star Reach as their charity of choice when registering for the race. The charity with the most donations will win an additional $1,000 donation.
"Last year a kid came to camp, it was his first time at a sleepaway camp, he was around 8 years old. When he arrived, he was shy and reserved," said first-time half-marathoner Mike "Coach" Parker. "During the walk to the cabins on day three, he looks over at me and says, 'I'm not shy anymore.' Hearing him say that almost brought me to tears because that is what camp can do." Parker was inspired by campers who go out of their comfort zones to venture out of his own comfort zone and take on his first half-marathon.
"North Star Reach is the most magical place on earth, you will be forever changed by the inspiring, courageous kids who are given the opportunity to just be kids and find their own talents at camp," said Program Volunteer Joanna Henry. She's just one of the hundreds of volunteers who give generously of their time to help keep camp free of charge.
"What more fun is there than to provide a child a chance to go boating, fishing, swimming, playing all sorts of games and more in an outdoor environment," said Colleen Triezenberg, North Star Reach Program Director. "This will be my fourth half marathon," she said, "and am looking forward to running the roads of Ann Arbor! Our home office is located right in Ann Arbor, and I consider this part of my home."
The experience of camp helps children facing serious illnesses feel free and happy in their own skin. Donating to North Star Reach allows this camp to continue supporting all campers while providing an experience unlike any other.
Learn more about this event and help raise funds and awareness for camp.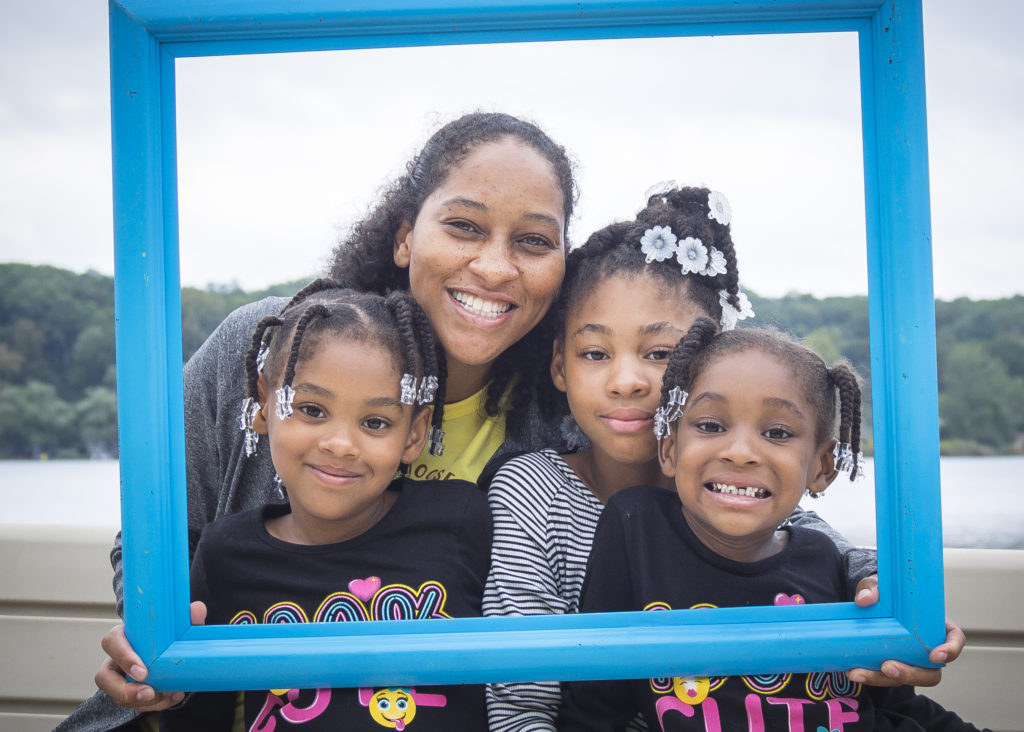 North Star Reach family camp weekend programs are designed to build community and connection: between family members and with other families on a similar journey. Even though it's a short stay (from Friday evening until Sunday midday), close friendships are formed, and everyone grows and learns from one another.
We call it Family Camp because the weekend experience is all about your family.  We provide family-centric programming, giving you the opportunity to do things together . . . yes together as a family. Many activities are similar to the traditional camp programs we offer during the summer–like archery, arts and crafts, fishing and boating (weather permitting!)–while others are unique to Family Camp. Oh, and did we mention, there is no cost to attend? That's right: Zero. Zip. Nada. Nothing. Lodging and all meals are provided. While it does cost money to make camp happen, it is always cost-free for our campers and families.
But better to hear about the magic of family camp from families who have attended past sessions. Be sure to watch the video, "Home Away from Home" below.
Have more questions? You may find what you're looking for on our Camper FAQ page. When you're ready to apply, just stop by Apply to Family Camp page and you'll find all the information you need to get started today.