Stories from around the campfire.
Discover fresh insights from our staff members, friends, and partners.

Or sign up for our newsletter to get the latest camp news straight to your inbox.
Join Our Email List
---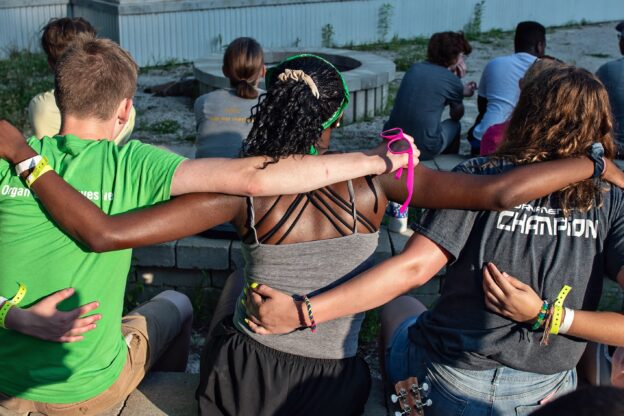 We are thrilled to announce that we have received a $56,380 Generator Z grant to offer community-building and personal development programs for teens living with chronic and life-threatening health challenges.
Launched in 2020, Generator Z is a teen-led initiative to reimagine the future of afterschool. More than 1,000 teenagers from across Southeast Michigan and Western New York became 'Generators' and shared their afterschool experience and insight online, and organizations like North Star Reach stepped up with ideas to turn that teen insight into action.
North Star Reach is one of just 11 organizations in Washtenaw and Livingston counties to receive funding. The support will fund a three-part initiative called "Find Your Place, People & Voice," which includes an online summer camp experience, virtual year-round meetups, and a conference dedicated to addressing adolescent mental health and wellness. The series will focus on helping teens gain independence, which can be especially challenging for adolescents with serious health challenges as they transition to adulthood.
"Dealing with a serious health challenge, many decisions are out of your control," says North Star Reach's Mike "Coach" Parker, Director of Volunteer Engagement. "But at camp we want to give them back that freedom – to empower them to choose and advocate for what they need. Along with the more serious aspects of accepting new responsibilities, we intend to try to incorporate activities our teens already love – video games, sports, music – into the community-building sessions that we have together."
All programs are offered FREE to teens who have a qualifying medical diagnosis. The online summer camp, called Solstice Camp, kicks off Tuesday, July 20, and runs until Friday, July 23. Virtual meetups will begin in the fall. The virtual Teen Conference is scheduled for December 10, 2021.
"Our teen summer camp session has always been a centerpiece of our programming, and we feel exceptionally grateful to have additional monetary support to put our vision into practice," says Monica Philipp, North Star Reach Associate Director of Development. "We know that being a teenager is already filled with stressors and then to add the transition from pediatric to adult care is no small feat. We are excited to build support systems and a community to help our teen campers through this important time in their lives."
Generator Z driven by teens and powered by Lakeshore Connections with support from the Ralph C. Wilson, Jr. Foundation. Receiving funding that was driven by teens for teens to create the change they want to see makes this an especially meaningful grant, adds Philipp. "With this funding we're able to incorporate their wants, needs and feedback to make sure we are supporting them in the ways they need it most."
Here's look inside a past in-person Solstice program:
For more information or media inquires, contact North Star Reach Director of Communication Ami Walsh (ami@northstarreach.org).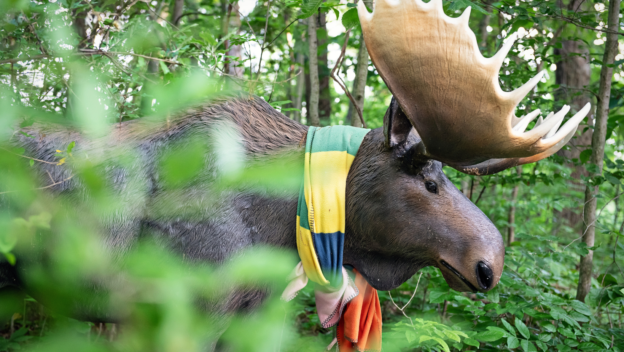 2021 Spring & Summer Program Update
As we head into 2021, we have been closely monitoring the likely impact of COVID-19 on our program plans this year. The health and safety of our campers, volunteers, and staff is always our top priority. It is through this lens that we must make decisions to ensure everyone has a safe experience at North Star Reach.
These considerations–together with careful assessment by North Star Reach Medical Director Dr. Becky Patrias, in consultation with leading medical experts concerning the anticipated impact of COVID-19 on immunocompromised children and our ability to recruit medical and program volunteers to support our programs–have led us to make the difficult decision not to offer onsite camp this spring and summer.
As we know is true for our camper families, campers, and volunteers, all of us at North Star Reach are tremendously disappointed. But this past year has reminded us of a fundamental truth about camp: It is a feeling of connectedness and belonging that we create together and carry with us wherever we go.
With an unwavering commitment to continue delivering meaningful camp experiences to our campers and their families during this unprecedented time, we are proud to offer even more inventive alternative programs this spring and summer. From an engaging lineup of real-time camp clubs with special guests, game-themed programs, all-new camp-in-a-box experiences, and a series of Fifth Anniversary Special Events in late summer, we have a terrific season planned.
2021 Spring Camp-At-Home Schedule
April 30-May 1: General Session
May 21-22: General Session
Register for spring family camp by clicking the button below:

2021 Summer Camp-At-Home Schedule
June 15-18: Transplant (Camp Michitanki) Camp*
June 22-25: Solstice Camp
June 29-July 2: Cardiology Camp
July 13-16: Epilepsy (Camp Discovery)/Neuro-oncology Camp
July 20-23: Sickle Cell/Hematology/Pain Management Camp
July 27-30: Sibling Camp
* Transplant Camp is also open to children with congenital adrenal hyperplasia.
We will share more details about the summer soon, with registration opening later in April.
Our medical team will continue to closely monitor local, state, and national guidelines and evaluate all models of socially distanced programs to determine whether we can safely resume onsite camp for families in the fall.
We are tremendously grateful to everyone who has contributed time, talents, and financial resources to help us provide innovative and safe ways to support our campers and families during this global pandemic. We are very grateful for your continued support.
To learn more about our other ongoing virtual programs, including camp clubs, parent support groups, camper meetups, and live events, visit our camp-at-home website.