Stories from around the campfire.
Discover fresh insights from our staff members, friends, and partners.

Or sign up for our newsletter to get the latest camp news straight to your inbox.
Join Our Email List
---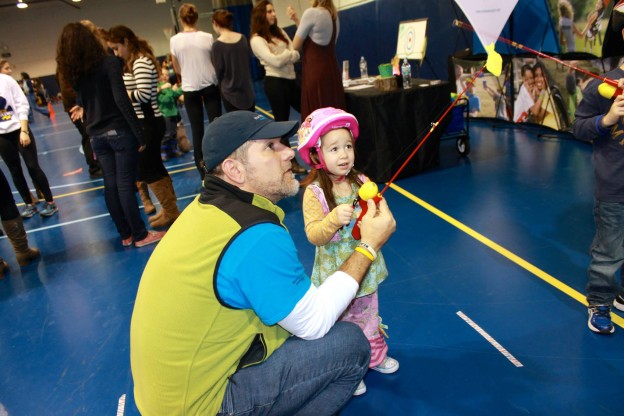 The countdown is on. Well, two countdowns actually. The one most of you know about started in mid-summer when North Star Reach celebrated breaking ground on our new camp facility. Substantial construction should be complete late this year which means that in just a little over a year from now, we will be preparing for first ever camp session. While that specific date is still TBD, there is palpable excitement like never before and we hope that you will stick around to be a part of the once in a lifetime fun. With camp's opening still in the distance, the second countdown's end is in sight.
Less than a month from now another once in a lifetime event will take place. Somebody Told Me is a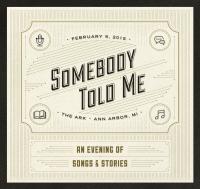 one night event on Monday, February 9th 2015 at The Ark in Ann Arbor, bringing together singer/songwriters Brett Dennen, Jonathan Kingham, Andrew McMahon and Glen Phillips to benefit three amazing non-profits. All four artists will take the stage for a night in the round of acoustic performances and stories. North Star Reach is one of those amazing non-profits, but you already know that or you would not be here reading this, so here's the scoop on Sky High Hope Camp and the Dear Jack Foundation. Sky High Hope Camp is a program run by the Ronald McDonald House of Denver providing a week-long camping program for children with cancer celebrating their 37th summer. The Dear Jack Foundation advocates for and supports initiatives that directly benefit adolescents and young adults (AYA) diagnosed with cancer.  The foundation supports organizations which recognize the unique challenges the AYA community faces, during and post-treatment. Right about now, your brains are thinking, this sounds like fun while also wondering what's the connection between these three organizations?
One year ago, on Monday, February 10th, my wife was diagnosed with leukemia while visiting camp friends in Colorado. Thankfully, today she is doing great and in remission after a bone marrow transplant. We are blessed. Our journey from diagnosis through today remains a blur, however what is crystal clear, was the overwhelming support we received from our family and friends, including those at NSR, SHHC and Dear Jack. You see, it was kind of like camp for us, without the cabins of course, being surrounded by such an amazing community of people providing comfort and care in a time of need. It is a familiar place for us, just from the other side. My wife has volunteered at Sky High for over 20 years. My brother has volunteered at camps for over 17 years and is the Executive Director of Dear Jack. I have had the privilege of being involved with camping now going on my 25th year. I always knew camp was a special place, I just had no idea what it felt like to be on the receiving end of it.
So, Somebody Told Me is less about cancer or camp and more about the community and people that make it up. I am lucky to know all the artists through my brother, who also works in the music business, and am grateful that they are giving their time and talent to help us raise some money for North Star Reach, Sky High Hope Camp and The Dear Jack Foundation. Honestly, this event is not even really about making lots of money, it is a celebration of family, friendship, kindness, generosity and the amazing spirit of camp. I hope you will consider joining us for this special night as we celebrate these great artists and the impact all three organizations are making. Tickets are going fast so visit http://theark.org for more information.
Patrick
Director of Operations at North Star Reach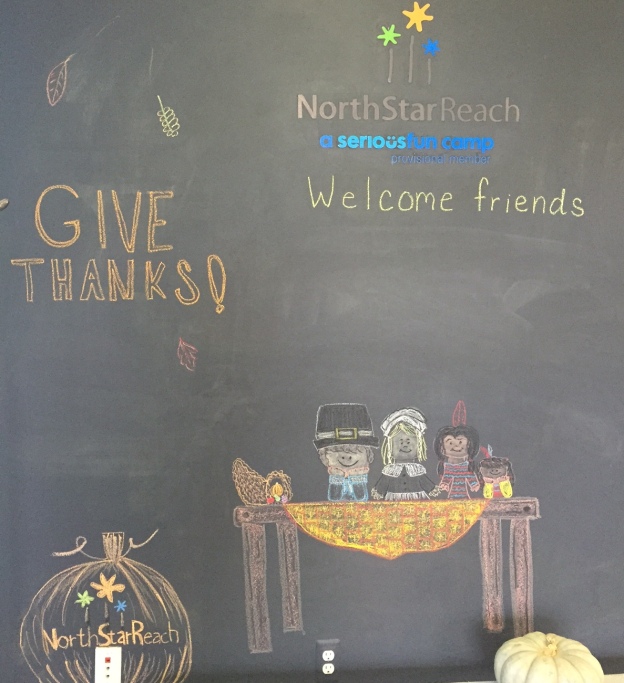 Thanksgiving is one of our favorite holidays at North Star Reach, so we wanted to take a moment to share with you what we are most thankful for. 2014 has been such a monumental year for our camp and we are excited for what the future holds for our campers. The resounding message from our team is that we are exceptionally grateful for all of our supporters – whether you are a donor, a volunteer, a camper family or a board member. We humbly thank you for all you have done to help make our dreams of camp a reality – we know that we would not be where we are today without you. We hope you have a wonderful Thanksgiving with your friends and family and look forward to keeping you posted on our progress as we build camp.
Doug Armstrong (Founder, CEO):
I am thankful for the volunteers, donors, board members, staff, camper families and everyone who shares the belief that children with serious health challenges deserve a chance to go to camp!
Cathy Blankenship (Director of Development)
I am thankful for the positive energy and enthusiasm of my peers, who make it a pleasure to come to work every day. I feel privileged to work for an organization that makes such a positive impact in the lives of our campers. I am grateful to our donors, volunteers and friends that are making it possible to build camp!
Jessica Doletzky (OutReach Coordinator):
I am thankful for the incredible campers and families that I get to work with through the OutReach Program. Their courage, strength and resiliency inspire me every day!
Deb Kern (Annual Giving Coordinator):
I am thankful to be a part of a dedicated and passionate staff. I am inspired and thankful for our volunteers and supporters.
Deb Richards (Executive Assistant): I am thankful for the total strangers that call North Star Reach to say they just heard about us and want to know how they can become involved. I am thankful for the energy and creative minds of the staff at North Star Reach. Their love for the kids is contagious.
Patrick Smith (Camp Director):
I am thankful for campfires and cabin chats.
I am thankful for amazing volunteers.
I am thankful for our camp design and construction team.
I am thankful for a great CEO.
Laura Tomassi (Event Specialist):
I am thankful for our amazing event committee who works tirelessly year-round to put on a unique event for friends of North Star Reach in order to raise funds for our campers.
Dawn Whitford (Office Manager):
I am thankful for our campers, who share their stories of personal growth and victory, keeping the mission alive and well for all of us who are working towards making camp a reality.
Marji Wisniewski (Marketing and Communications Director):
I am thankful to be able to share the stories of our North Star Reach campers with others. I am thankful for our media partners who have helped spread the word about camp this year far and wide. I am grateful for the amazing marketing committee that supports our efforts by bringing their expertise and passion for marketing and camp together.
---
Thank you again for all you have done to help build camp, raise awareness and inspire our campers. We are so happy to have each of you in our North Star Reach family.