Stories from around the campfire.
Discover fresh insights from our staff members, friends, and partners.

Or sign up for our newsletter to get the latest camp news straight to your inbox.
Join Our Email List
---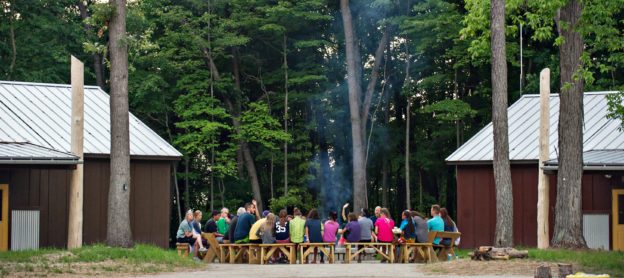 To welcome new campers to our 2017 summer season, we've assembled a collection of audio stories we call "The Essential Insider's Guide to North Star Reach." From sharing camp traditions, like kissing fish and eating without any hands, to practical tips, like advice for getting to sleep at night, our campers and counselors offer advice to newcomers. We hope you enjoy their insights!
Episode 2: Strange Sightings (July)
As we get ready to host more than 100 campers during our Sickle Cell/Hematology/Pain Management Week, including 55 kids from the Chicago area, we're delighted to share two audio stories from last year's campers, Nylah and Jerimiah. The theme: strange camp sightings. (One of our all-star Seasonal Activity Staff counselors, Nick, shows off champion fish-kissing form. Our kiss-and-release style of fishing tops many campers' lists as one of the strangest–and "coolest"–traditions at North Star Reach.)

Episode 1: From Kissing Fish to Slurping Food (June)
In our first audio episode, campers offer tips on how to catch and kiss fish, handle bugs, eat without any hands, and get to sleep. The voices, recorded during our 2016 summer season, belong to campers Nylah, McKenzie, Jackson and Nadir. (Jordon, also a 2016 camper, is featured in our photo showing off excellent no-hands dinner form.)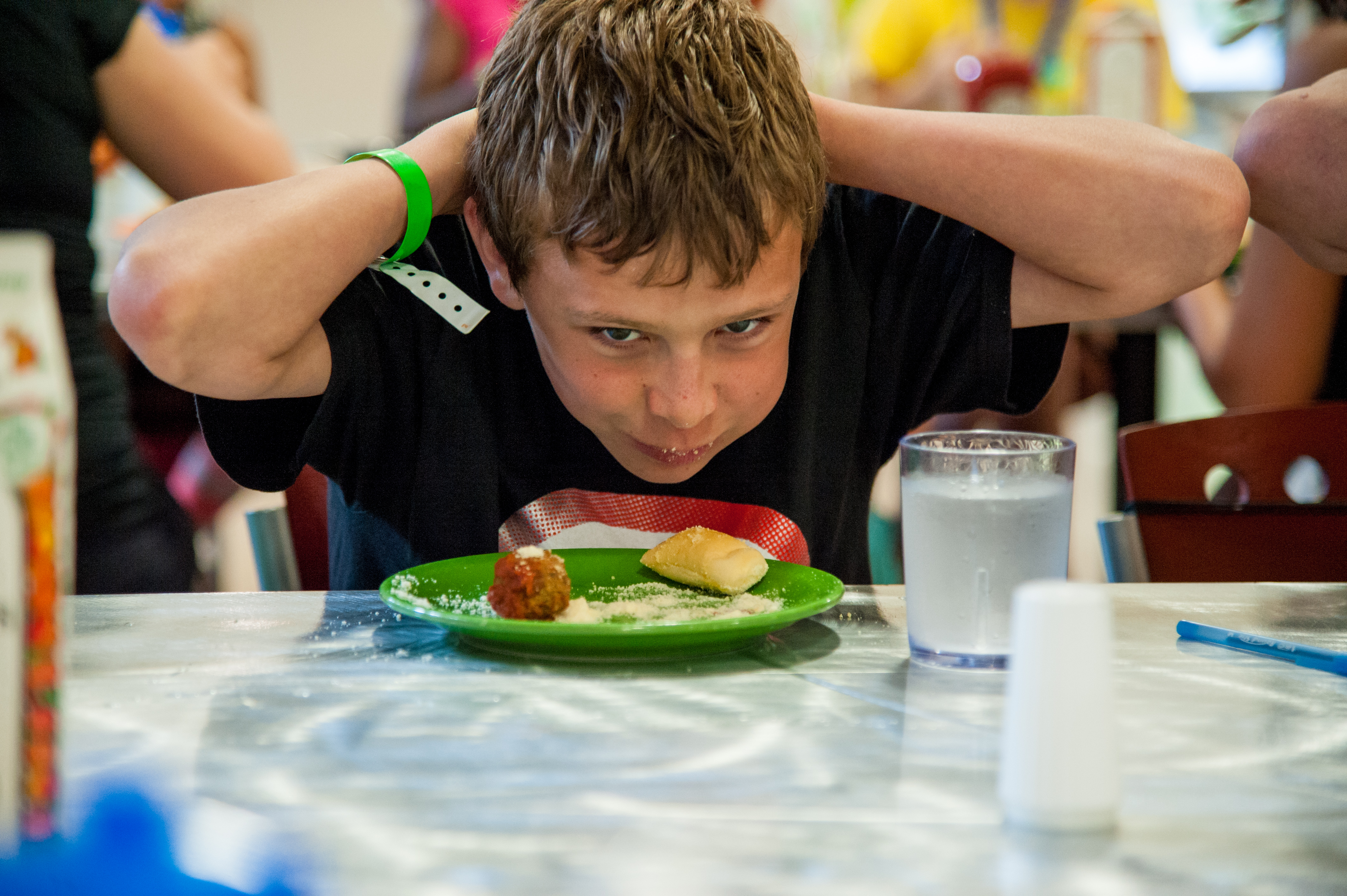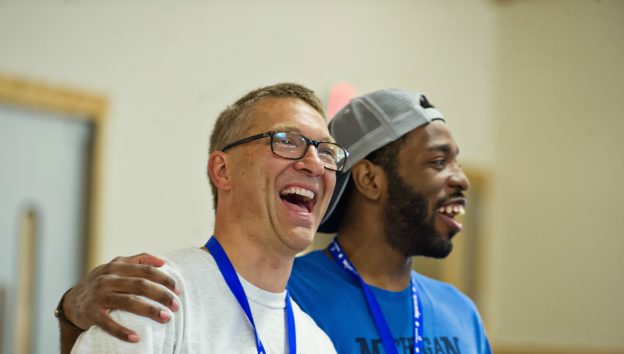 In recognition of his passion and vision to bring life-changing, cost-free camp experiences to children with serious health challenges, North Star Reach founder and CEO Doug Armstrong has been named Entrepreneur of the Year for the Michigan/Northwest Ohio region by the global accounting and professional services firm EY (formerly Ernst & Young). Doug was announced as the winner at a special gala black-tie event on June 21 at the Detroit Institute of Arts (DIA).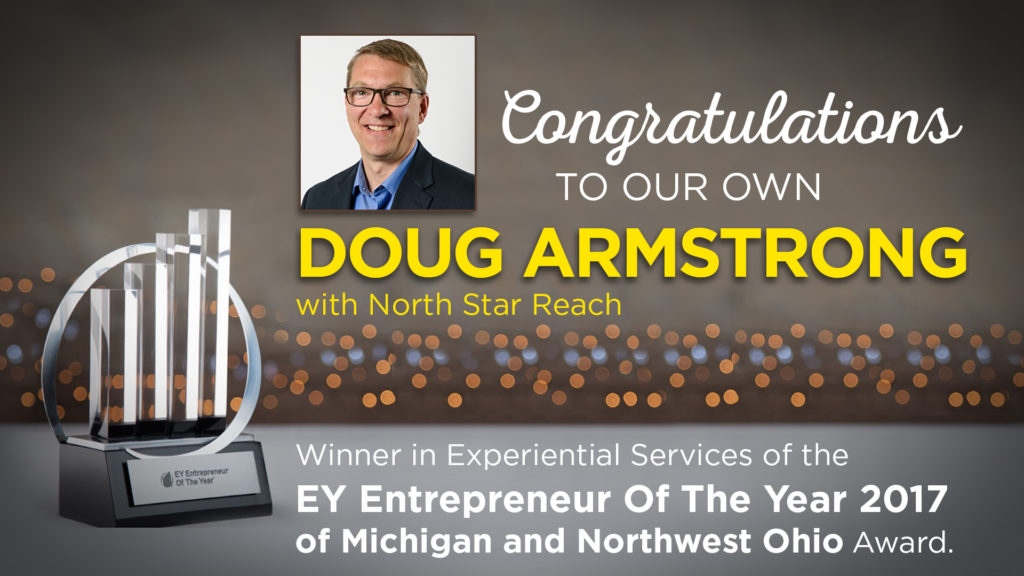 The camp brings to fruition his dream of helping generations of kids with serious health challenges leave a world of worry behind "Our goal is spectacularly average — we want our young campers to feel normal," Armstrong said.
"Doug started something big not only for our campers and their families, but something big for our entire region. He is an inspiration to everyone who meets him," said North Star Reach Board Chairman Steven Berger. "We're immensely proud of Doug, and we're thrilled to see that his dedication and compassion is receiving broad recognition."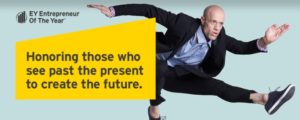 The EY Entrepreneur Of The Year® (EOY) awards program was created in the United States in a single Midwestern city by EY (then Ernst & Young) in 1986 to honor entrepreneurs whose ingenuity and perseverance have created and sustained successful, growing business ventures.
Since then, the Entrepreneur Of The Year program has expanded to more than 140 cities in more than 60 countries with awards presented annually to over 900 of the world's most successful and innovative entrepreneurs, including individuals who have built some of business's most recognizable names.
Background
North Star Reach opened in the summer of 2016 and welcomed 200 kids with serious health challenges in its first summer camp season, along with nearly 200 family members during Fall Family Camp, with a vision of expanding to serve more than 1,500 campers and families by 2019. A needs assessment conducted in 2008 confirmed that there are more than 75,000 children in the Great Lakes Region with serious and life-threatening health challenges – including cardiology, gastroenterology, blood disorders, cancer, and organ transplants – who will be eligible to attend North Star Reach. Learn more about our groundbreaking first summer season, including a gallery of great video.
In 2007, Armstrong walked away from a career as director of clinical research for the University of Michigan Health System's Transplant Center in order to pursue his dream of building a year-round, medically-sound camp to support the special needs of pediatric patients. Read more about Doug's journey building North Star Reach here.
Read more news about the award at DBusiness.