Stories from around the campfire.
Discover fresh insights from our staff members, friends, and partners.

Or sign up for our newsletter to get the latest camp news straight to your inbox.
Join Our Email List
---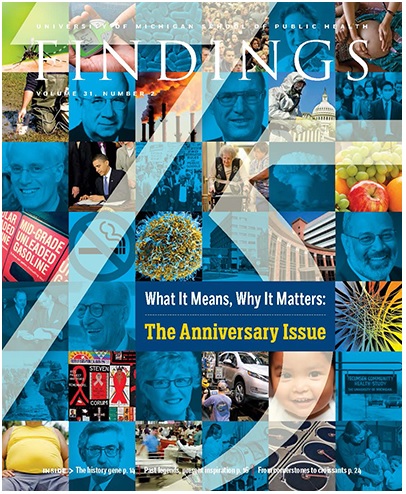 North Star Reach CEO and Founder Doug Armstrong, a graduate of the University of Michigan School of Public Health (MS '99), is featured in the recent issue of the school's award-winning magazine, Findings. From his teenage days volunteering at a local hospital and getting his license as an emergency medical technician, to starting a summer camp for children with transplants nearly 20 years ago, the story profiles the experiences that led him to found North Star Reach.
A highlight from the article: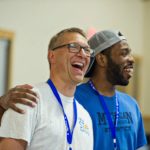 "Camp gives kids the emotional, medical, and physical support needed to push beyond their limitations and boundaries and really get a sense of what they're capable of," Armstrong says. "We take kids where they don't think they can go—and certainly where parents don't think they can go." He cites research from Yale showing a correspondence between summer camp and improved health outcomes in children, including greater independence and self-esteem.
For Armstrong, the best part of running the camp is "all of the smiles and all of the transformations we get to witness—how much I take away as a practitioner and as a participant in that journey for those kids."
You can read the full story here: https://sph.umich.edu/findings/fall2016/alumni-network/happy-camper.html
The publication also created this video with more about Doug and North Star Reach: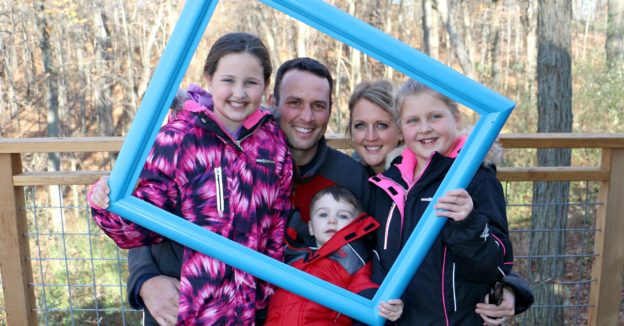 We just wrapped up an incredible first-ever Fall Family Camp season. During our four weekend sessions, held from late September through early November, we hosted 48 fantastic families, which included 180 campers of all ages. Many thanks to our all-star team of dedicated volunteers: We couldn't have done it without you!
We're also very grateful for the many heart-warming notes of thanks we've received from our camp families, including a letter from The Lentine Family (pictured above), who joined us Nov. 11-13 for our Cardiology Family Camp. "Attending family camp was an experience of a lifetime," they wrote to us recently. "Our main goal was to convince our daughter to come to summer camp–mission accomplished! As a family, we gained so much more. We connected with each other and with others in ways that will stick us us for forever! Thank you for everything."
We hope you enjoy the slideshows below. Many thanks to Jenny Smith for the beautiful photography and putting together the slideshows.
Fall Family Camp Weekend Slideshows
(For best slideshow viewing experience, we recommend you cue up your favorite songs. Our favorite playlist features songs by Toad the Wet Sprocket, Justin Timberlake, Phillip Phillips, and American Authors. Enjoy!)
Sept. 30 – Oct. 2: "Camp on the Move" alumni (coming soon)
Oct.14 – Oct. 16: Dance Marathon at the University of Michigan families
Oct. 28 – Oct. 30: Families with a child who has received a solid organ transplant
Nov. 11 – Nov. 13: Families with a child who has a heart-related condition