Welcome Amy Neumann, North Star Reach Director of Nursing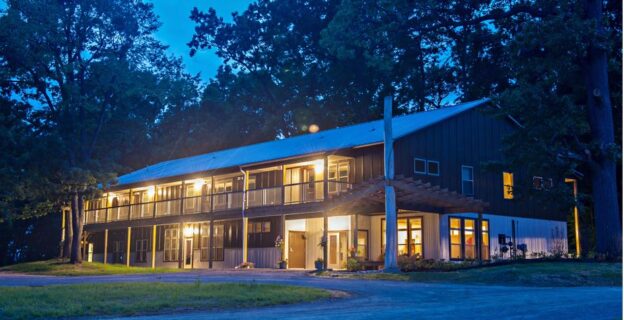 North Star Reach is proud to welcome Amy Neumann, MSN, RN, as our new Director of Nursing. A veteran pediatric critical care nurse at Helen DeVos Children's Hospital in Grand Rapids, "Nurse Amy," as she is fondly known at camp, joins North Star Reach's Medical Director Becky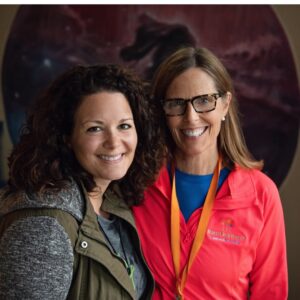 Patrias, MD, in leading our medical team, recruiting and supporting medical volunteers, and attending to our campers' health care needs during residential programs. As a long-time North Star Reach medical volunteer, she is beloved by staff, volunteers, and camper families.
"I am deeply grateful and incredibly excited that Amy has chosen to join our medical leadership team as our Director of Nursing," said Dr. Patrias. "She has been a foundational and passionate member of our team for many years. Her excellence in nursing, her advocacy for kids and families, and her leadership skills are such huge assets for our Campily."
Q: You began your work at North Star Reach as a volunteer. What inspired you?
A: I transitioned from my role as a nurse in pediatric critical care to complex congenital heart nurse navigator in the Fall of 2016 and wanted to challenge myself further in 2017. NSR was one of those challenges. I wasn't a natural at camp as a kid and NSR really intrigued me. It seemed like the right fit for me and since I was making 2017 my year of personal outside-my-box challenges, I volunteered. I was promoting camp to my patients and families and needed to have first-hand experience to give them a true picture of what it was all about. Camp fits me. It inspires me to be more for my patients and families and live in the moment. Stepping outside my box and walking up the hill to camp was one of the best things I have ever done.
Q: You've worked at camp for seven years. What have you seen camp do for kids?
A: Camp brings a light and confidence to kids that have so many barriers. Watching them experience the magic of camp is such a gift. Seeing them for the first time at check in and as they gain confidence through the session is just so rewarding. At pick-up, they are changed for the better and their parents get that same light and confidence. Camp is magic.
Q: How is practicing nursing at North Star Reach a unique experience?
A: My background is in pediatric critical care. I've been a nurse to very sick patients and seen families at their lowest times. Providing nursing care at camp brings perspective to how much of an impact critical care and inpatient care have on kids and families. Experiencing camp nursing is like nothing I've ever experienced. Nurses set the tone for how kids react to the medical side of camp and I have been mentored by some of the absolute best.
Q: Paul Newman famously said, "You can leave camp, but camp never leaves you." What is it about camp that never leaves you and what about it keeps you coming back?
A: I feel home at camp. There are the physical acts of driving through the gate, walking the trails, and watching sunsets over the treehouse but there's also the feeling of belonging. The best word that comes to mind is campily. The camp-family experience is like no other. All are welcome with open arms and happy hearts.
Q: What's your favorite camp song/activity/tradition?
A: Song: I Love the Mountains; • Activity: hmmmmmm swimming because I LOVE to see the campers pass their swim tests!; Tradition: Opening and closing campfire