Stories from around the campfire.
Discover fresh insights from our staff members, friends, and partners.

Or sign up for our newsletter to get the latest camp news straight to your inbox.
Join Our Email List
---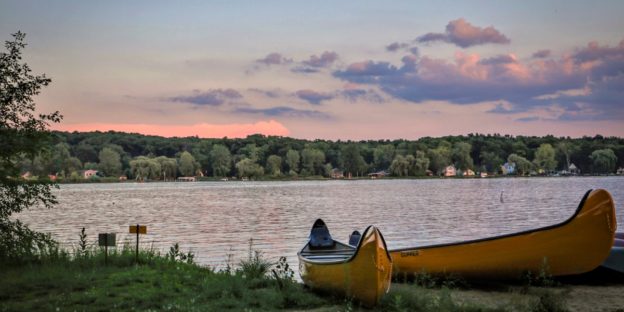 We are proud to announce the appointment of Bill McCurdy to the North Star Reach Board of Directors. Mr. McCurdy has assumed the role of Board Treasurer and serves on the Finance and Development Committees.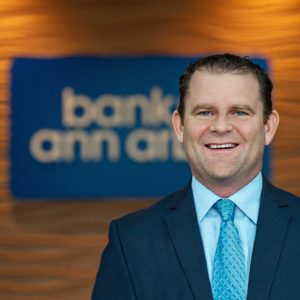 Mr. McCurdy is Vice-President, Portfolio Manager and New Business Development Officer at Bank of Ann Arbor, with a focus on retirement planning. Prior to joining Bank of Ann Arbor last year, he was a wealth management advisor with TIAA and senior financial consultant with Charles Schwab. He holds a B.A. in Economics from University of Dayton and has previous non-profit experience working with Vista Maria, serving on its finance and golf outing committees and as an advisor to the board. Vista Maria is a non-profit dedicated to providing care, support, treatment and education to vulnerable children and families in Detroit-area communities.
"We are honored and fortunate to have Bill's expertise and dedication," said North Star Reach CEO Doug Armstrong. "His breadth of financial strategic planning is an invaluable resource for us. He also brings extensive experience supporting children's causes. His leadership, thoughtfulness and passion will help tremendously as we continue to grow and serve even more children with serious medical challenges."
"Working with kids and giving back to my community is something I learned from my parents," said McCurdy, who resides in Northville with his wife, Kimberly, and two children, aged 8 and 5. "I'm so excited to have this opportunity with North Star Reach to positively impact the lives of kids in need."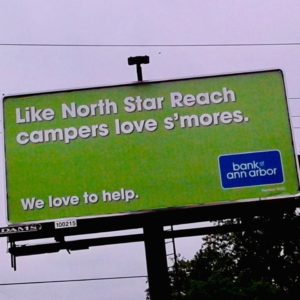 We are also very grateful to Mr. McCurdy and his friends at Bank of Ann Arbor for sharing the love with us through this awesome billboard that was near the corner of Ellsworth and State Street the past few weeks. We loved seeing it as we and our community drove by!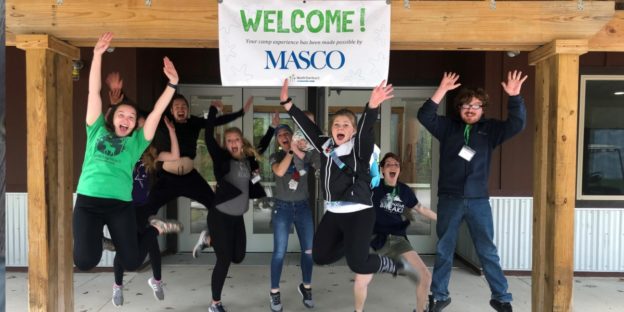 We just finished up our final family camp weekend for the spring and now we're looking forward to the summer! Of course, this past weekend would not have been possible without Masco Corporation's sponsorship. Because of its generous support, 13 families were able to experience the healing power and magic of camp. These families were able to receive respite and connect with other families of similar serious medical conditions and create bonds for years to come. This weekend allowed kids the chance to fish for the first time, try their hand at archery, make mementos and memories, sing silly camp songs, and most of all: just be a kid.
Masco Corporation embraces its responsibility to local communities where employees live, work, and do business. North Star Reach is grateful to be one of the communities impacted. It is because of our donors and volunteers that we are able to provide these life-changing camp experiences, all free of charge.
We thank Masco Corporation for continuing to believe in the power of camp and giving our campers a chance to be kids.