Stories from around the campfire.
Discover fresh insights from our staff members, friends, and partners.

Or sign up for our newsletter to get the latest camp news straight to your inbox.
Join Our Email List
---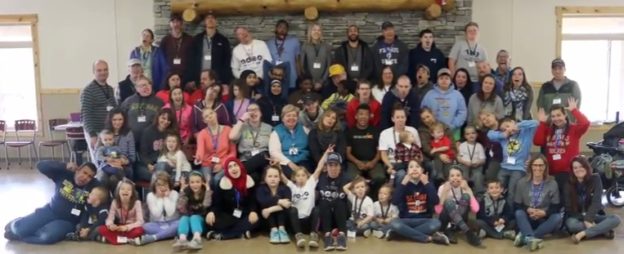 We're celebrating our first spring season of Family Camp Weekends at North Star Reach. Below, you can see our slideshows from our three spring weekend sessions. Many thanks to all the families who joined us and, of course, our all-star team of dedicated program and medical volunteers: We couldn't have done it without you! We hope to see all our new camper friends at North Star Reach soon.
Palliative Care Family Camp (May 19-21)
Sickle Cell Family Camp (May 5-7)
 Neuro-Oncology Family Camp (April 21-23)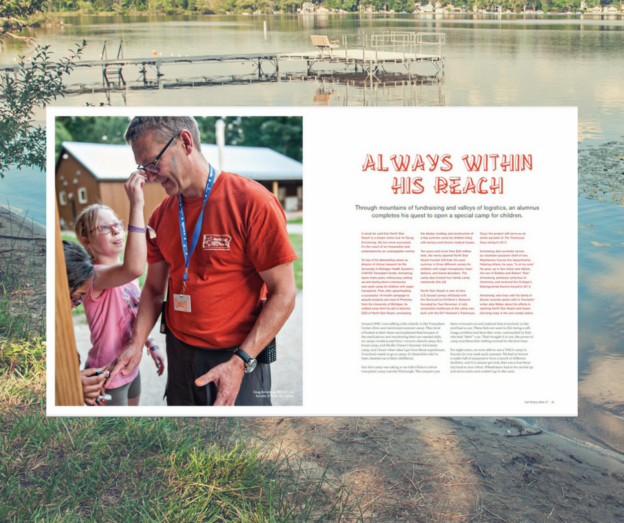 The alumni magazine at Albion College, Io Triumphe!, features a terrific article about Doug Armstrong's long journey to open North Star Reach.
"Our first camp was taking a van full of kids to a liver transplant camp outside of Pittsburgh," writes Doug, a '88 Albion graduate. "The campers put their swimsuits on and realized that everybody in the pool had a scar. These kids are used to this being a self-image problem and here they were, surrounded by kids who had 'their' scar. That brought it to me, the power of camp and these kids feeling normal for the first time."
The article touches on the many ways that camp benefits kids, parents, and even the volunteers who give a week of their summer. Read the complete article here: http://bit.ly/2mzgxPH