Stories from around the campfire.
Discover fresh insights from our staff members, friends, and partners.

Or sign up for our newsletter to get the latest camp news straight to your inbox.
Join Our Email List
---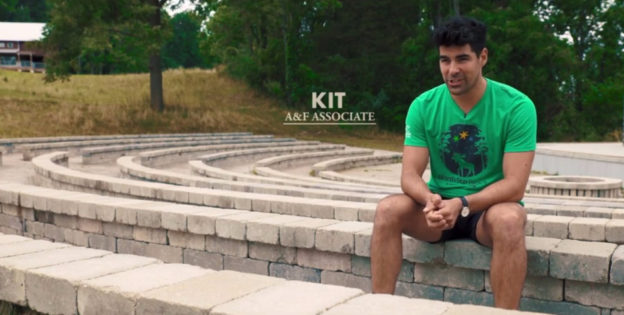 In 2016, Abercrombie & Fitch committed more than $15 million in contributions and products to support SeriousFun Chlidren's Network in providing life-changing experiences to children living with serious illness and their families all around the world.
Even more impressive, they launched a Camp Counselor program which sends 100 associates to volunteer at SeriousFun camps each summer. North Star Reach was honored to be designated as one of the A&F volunteer camps–and to be featured in the following video (aired during the A&F Challenge on September 8, 2017, in Ohio–an event which raised more than $3.2 million for SeriousFun camps.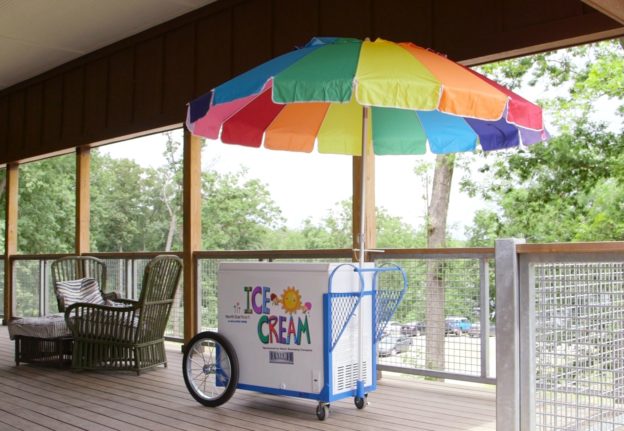 Our campers enjoyed hundreds of Fudgsicles, ice cream sandwiches, and all sorts of cool treats during our summer season, thanks to a generous donation from Hatch Stamping Company. Along with supplying a season's worth of ice cream treats, Hatch Stamping Company donated a new ice cream cart. Whether served from the classic push cart (above) or by our staff, during surprise delivery trips around camp on hot afternoons (below), the snacks were a big hit with campers.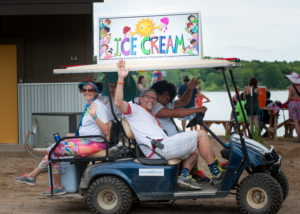 The funds were raised by Hatch Stamping Company during its annual Honda Week of Service in June. This North America-wide effort of community-based activity brings together Honda associates, dealers and suppliers like Hatch Stamping Company to help those in need. Our sincerest thanks to Hatch Stamping Company for the wonderful donation.
"At Hatch Stamping Company we make it important to involve our company and our employees in giving and being involved in our communities," said Hatch Stamp Company President and COO Daniel Craig, who is also North Star Reach Board Treasurer. "We felt having ice cream in conjunction with camp was a great idea and a fun way to give back to the kids."
"Learning more about what the camp has to offer to all these children–it was so inspiring to see everything that they provide for them," added Danielle Bamm, a sales administrator at Hatch Stamping Company. "I was eager to do my part to support the cause."
Be sure to check out the video below to hear more about our new ice cream cart and Hatch Stamping Company's generous giving partnership with Honda.