Stories from around the campfire.
Discover fresh insights from our staff members, friends, and partners.

Or sign up for our newsletter to get the latest camp news straight to your inbox.
Join Our Email List
---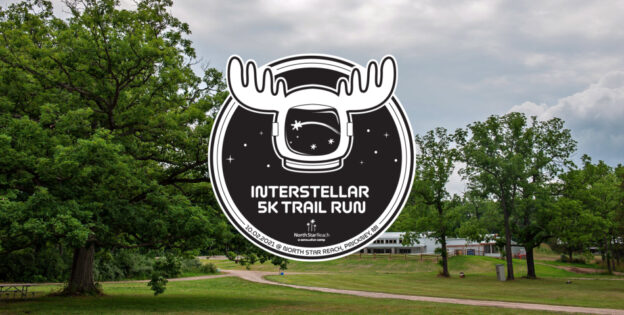 We are excited to announce the 1st Annual Interstellar 5K Trail Run, featuring a 5K fun run/walk through our gorgeous 105 wooded acre campus. The scenic trail winds through an old oak forest and along the shores of Patterson Lake. Race participants will also enjoy views of open meadows and wetlands (and you may even spot a mythical Moose or two). Best of all, you'll enjoy a spectacular race all while benefiting North Star Reach. Run as an individual or signup as a team and compete for some terrific prizes.
Note to our Camper Families, this is a not a medically supervised event for immunocompromised children. We will follow State of Michigan COVID-19 regulations. However, we are offering a Virtual North Star Reach Interstellar 5K Trail Run option, for those who want to participate but can't make it to camp.
A limited number of race spots are available. For more details and to register today, visit: https://runsignup.com/Race/MI/Pinckney/Interstellar5kTrailRun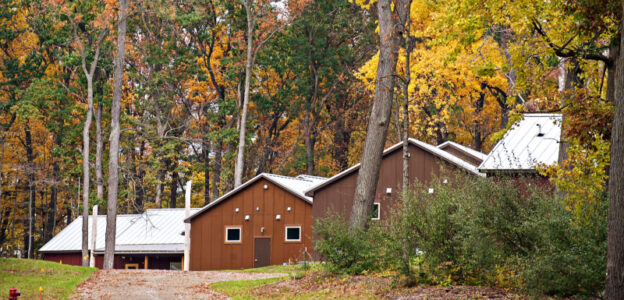 We are excited to share our plans to safely resume on-site family weekend programming this Fall and welcome a limited number of families back to camp.
With the health and safety of everyone (camper families, volunteers and staff) our top priority, our new "Campily Retreat" will adapt traditional Family Camp Weekend programming to ensure COVID-19 precautions while giving families a chance to enjoy a camp getaway experience.
To support safety measures and social distancing, each family will be housed individually in separate cabins, which allows participation of 12 families per session. As we anticipate a significant level of interest, acceptance will be selected via a lottery of completed applications (deadlines listed with the full schedule below). Families who are offered a retreat weekend following the lottery drawing will be notified and additional information regarding COVID testing prior to the camp session will be shared; all other families will be placed on a waitlist and will be notified if space becomes available.
Each family will enjoy a private camp experience all weekend, remaining in their unit or pod as they choose to participate in outdoor activities, including archery, boating, and nature walks, as well as other camp traditions. All individuals on site, including staff, volunteers, and family campers, will wear masks and maintain physical distance from one another when not in their individual cabin.
2021 Fall Campily Retreat Schedule*
September 10-12: Epilepsy & General Session
September 24-26: Sickle Cell/Hematology/Pain Management & General Session
October 8-10: Dance Marathon at the University of Michigan (DMUM) Families & General Session
October 15-17: Transplant & General Session
*Application deadline for first two sessions is August 20; deadline for the last two sessions is September 17. Applications received later than these dates will not be included in the lottery but will be placed at the end of the waiting list.
Fall Campily Retreats are entirely free of charge and all "General Sessions" are open to families with a child who has any serious medical diagnosis. Families who have never attended a North Star Reach program are welcome! In addition, the medical diagnosis associated with each session places a focus on specific medical populations, allowing families to connect with others on a similar medical journey. To be eligible, the child who has a serious health challenge must be 17 years old or younger (infants welcome).
Registration is now closed.
Need assistance or have questions? Contact North Star Reach's Outreach and Family Liaison Director Jessica Doletzky at campers@northstarreach.org.