At this very moment, hundreds of kids like Nora with serious illnesses are dreaming of camp adventures. Your gift to our Summer Dreamin' campaign makes their dreams possible.
Twelve-year-old Nora has attended North Star Reach for two summers, learning new skills, gaining confidence, and making friends with other kids who also have congenital heart disorders. "In just a short span of time," she says, "I formed a lasting bond with all these kids who understand what I live with every day: they live with it too." Following a surgery on her spine in June, we're thrilled to report that Nora was able to join her friends at Cardiology Camp in July.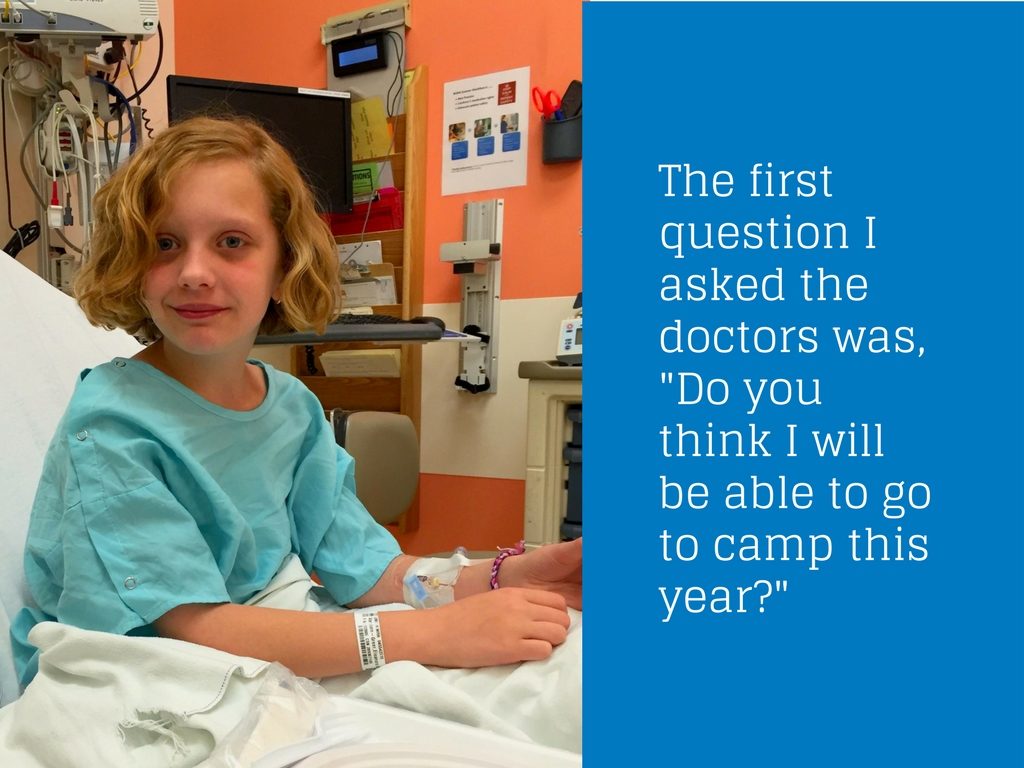 Though our camp feels like a traditional camp, behind the scenes is a state-of-the-art health center staffed by world-class doctors and nurses. North Star Reach also offers a Sibling Camp, for brothers and sisters of campers with a medical condition. Nora's sister, Haddie, and brother, Fletcher, joined us last summer. The video below shows how camp has made a difference to their whole family.
With your help, we can make sure that kids like Nora and her siblings enjoy a summer adventure.  Please make an online donation below to help support a cost-free camp experience for children with life-changing health challenges and their family members. Every gift counts and no gift is too small.