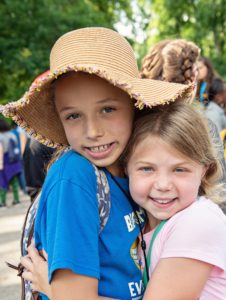 Though they live across the state from each other, Marcie and Avery—and their families—have formed a powerful connection at camp. The girls, both 10, met three years ago at North Star Reach's Transplant Camp and bonded while swimming, canoeing, practicing archery and telling stories about fairies and unicorns.
They also discovered they share a rare liver disorder called biliary atresia, and they share the same transplant doctor at Michigan Medicine's C.S. Mott Children's Hospital, Dr. Jacob Bilhartz, who is a medical volunteer at North Star Reach. Their friendship bloomed and lasted long after camp ended. When they're not at camp, they check in with each other by phone nearly every day, and schedule clinic exams in Ann Arbor on the same day so they can play afterwards. When one is hospitalized, the other visits. The serious and life-threatening medical complications they have both faced have been made more bearable because of the extraordinary friendship they formed at camp.
Please give so that other children like Avery and Marcie can have a chance to enjoy the carefree fun of being away at camp.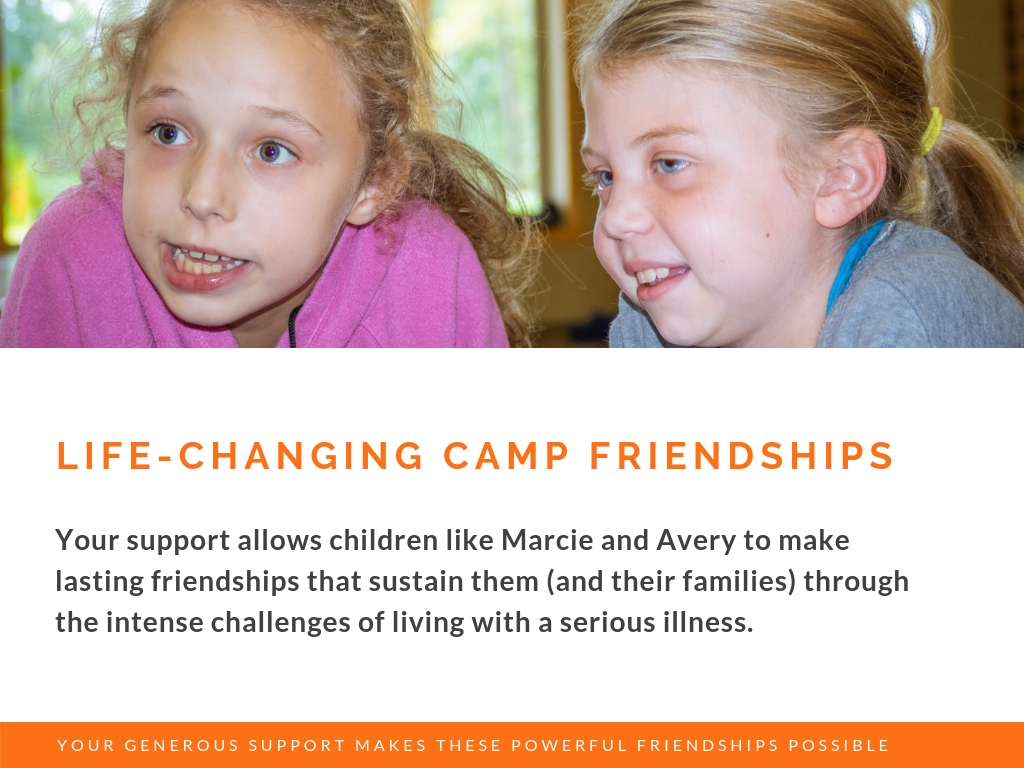 These life-changing camp friendships simply aren't possible without your support, as we depend on generous contributions to serve every child free of charge. Thank you for joining us in making a healing difference in the lives of hundreds of children with serious illnesses every year.