Stories from around the campfire.
Discover fresh insights from our staff members, friends, and partners.

---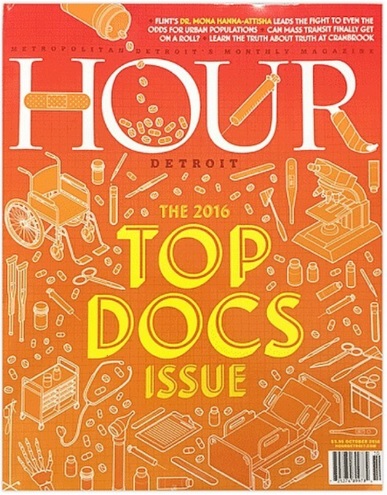 Congratulations to North Star Reach Medical Director, Dr. Edward "Skip" Walton, who was named a 2016 "Top Doc" in Emergency Pediatrics by Hour Detroit magazine. Besides his role at North Star Reach, Dr. Walton practices Adult and Pediatric Emergency Medicine at St. John Hospital and Medical Center and was recently appointed Professor of Emergency Medicine at Central Michigan University. As a spokesperson for the American Academy of Pediatrics, he is a leading expert on camp healthcare and safety, with a focus on caring for campers with homesickness. Here's a New York Times article ("Soothing the Homesick Child"), where he shares some of his insights with medical writer and pediatrician Perri Klass, M.D. : http://nyti.ms/2dGWqeC
From our press archives: Below is a story featured in The Sun Times of Livingston County earlier this summer about Dr. Walton: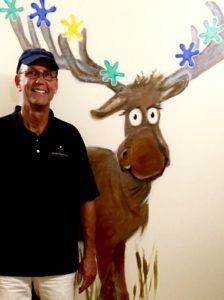 Leading Pediatrician and Navy Reservist from Ann Arbor Returns to Summer Camp
To Edward "Skip" Walton, MD, a current Navy Reservist, providing medical care to injured troops in Afghanistan and taking care of children with serious illnesses serves the same purpose in his life: fighting for the freedom that everyone deserves.
Walton is the medical director for North Star Reach in Pinckney, which opened to its first campers on July 3. He's had a lot of experience working with sick children, but he also was a Trauma Team Leader in Kandahar, Afghanistan and was recently recognized by the Navy with his second Navy and Marine Corps Commendation Medal for outstanding service.
In Afghanistan, Walton provided medical care to injured coalition soldiers. At camp, he provides medical care to children who live with serious, sometimes life-threatening diseases, such as heart conditions, organ transplants and blood disorders that can prevent them from normal day-to-day experiences. The medical care he provides allows the children focus on anything but their illnesses.
"To this day I still try to figure out how my deployment experience affected me.  It was profound," Walton says.  "And I'll never forget the troops I cared for.  They are my heroes.  But now I'm focused on the kids at camp. We bring them here each week so they can feel free from their illnesses, bond with each other, help each other, and just be kids. They fight for their lives every day. They are true heroes, too."
Walton, a former chief of Pediatric Emergency Medicine at Beaumont Children's, is relishing his role as Medical Director for the 9th SeriousFun Camp in America – and the first in Michigan.
"This has been an amazing journey," said Walton. "I am so proud to be a part of this project and have the responsibility of building a world-class medical team in the setting of a camp for kids.  It's my dream job.  Camp was a very important part of my childhood, and I feel privileged to give just a little back."
Walton's medical team at North Star Reach includes Health Center director Nancy Giffels, a nurse practitioner and the former director of Health and Wellness Services at Interlochen Center for the Arts. The medical staff at North Star Reach can provide 24/7 care to any of the children at camp who may need medical assistance to get though the week.
With 13 partnering hospitals throughout Michigan and the Chicago area providing outside support and consulting services, North Star Reach's new health center (known as "The Observatory") is considered among the most up-to-date summer camp medical facilities in the country.
Doug Armstrong, the CEO and Founder of North Star Reach, recently said of Walton, "We have been so blessed to have him at the helm of our medical support team at camp. Everything he has done for us works! The children and their families can rest assured that Dr. Skip and his team will be ready to go when camp opens this week."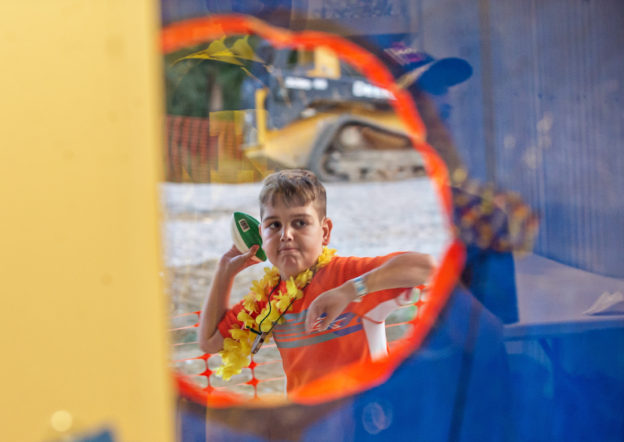 With our Fall Family Camps just around the corner, our program team is busy tinkering away to plan some seriously fun activities. One of our evening festivities will feature carnival games. We're putting out a call to our extended camp community–yes, that's you!–to help contribute to the fun by designing and building a carnival game.
Interested in making a uniquely original and awesome ball toss, bingo, duck pond, or any number of other games? If you have the inspiration, the time, and the tools to make a game, we'd love to have your contribution.
Browse through our photo gallery to see some of the games we're looking for volunteers to design and build. Of course, if you have your own ideas, let us know about it, and we can see if it fits our space and family camp needs. Either way, if you're looking for a seriously fun project that will also bring joy to the families we serve, please contact lauren@northstarreach.org to find out more.