2023 Season Announcement 
Due to a lack of vital financial resources, North Star Reach has made the difficult decision to suspend in-person camp program in 2023 while the organization focuses on restructuring and improving fundraising to drive long-term success. Please read the full announcement here and see details for alternate program opportunities for our camper families below.
New Way to Connect to SeriousFun in 2023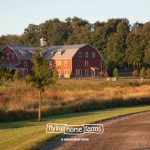 We are excited to share a new way for North Star Reach camper families to connect with SeriousFun in 2023, thanks to our amazing friends at Flying Horse Farms. During our on-site programming pause in 2023, FHF–our sister SeriousFun Children's Network camp–would like to invite our community of campers and camper families to join them at their camp, just three hours away from Pinckney in Mt. Gilead, Ohio. To learn more and apply today, visit our blog.
2023 Winter/Spring Virtual Camper Meetups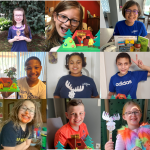 Our bi-weekly meetups give North Star Reach campers and alumni, between the ages of 7 and 24, a chance to connect with peers in small online gathering spaces. Visit our Camp-At-Home website to learn more and register today.
Camp Tour (In-Person Camp)
New to camp? Enjoy this camp tour for a look around our beautiful campus.
Program Highlights (Remote Programs)
Thanks to the support of generous donors, we have hosted hundreds of campers and their family members through innovative year-round virtual programs in 2020, 2021 and 2022. For a look into the connection and community North Star Reach offered children with serious illnesses and their families in summer 2020, watch the video below.
Family Care Conference: Serious Support  – In 2021, we hosted our second annual Family Care Conference in October. The event brought together leading medical, mental health and wellness professionals with families caring for chronically ill children. Be sure to check out the archive of terrific presentations by visiting our Recorded Talks page.
Stay Connected
Be sure to sign up for our Monthly E-Newsletter "Trail Mix" (click here to subscribe) to stay informed about our new virtual summer programs, digital fundraising events, and more. If you haven't connected with our social channels, we encourage you to follow us on Facebook, Instagram and YouTube.
Changing the Lives of Children
Our camp programs provide life-changing experiences for children with serious health challenges and their families, free of charge. With traditional outdoor camp activities like archery, boating, campfires, fishing, nature and swimming, our campers bond with others who have shared the experience of serious illness and learn they are capable of much more than they ever thought possible.
We also offer weekend Family Camp programming in the spring and the fall for families with children ages 0–17. Aside from the fun, our Family Camp programs are designed to build relationships with and receive support from other families who understand what it means to raise children with serious health challenges. In between all the fun, there's also the eating and sleeping part. As we like to say: Eat. Sleep. Camp. All in a medically-sound environment, as detailed below.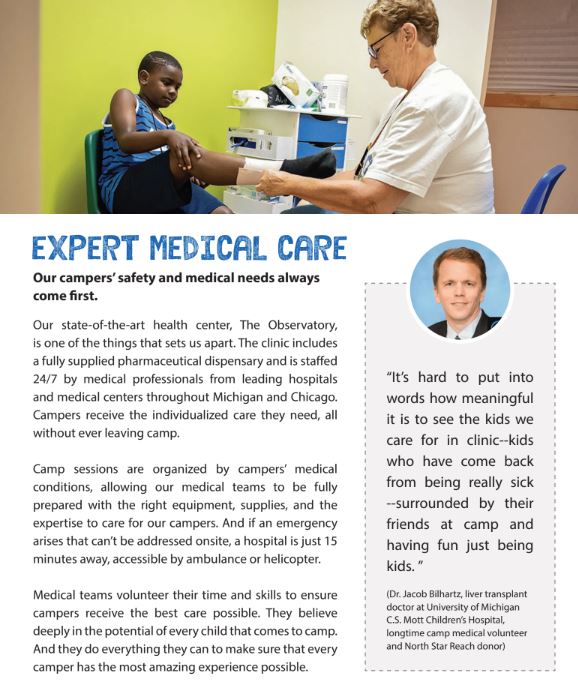 ---