Campers & Families: We Are Here for You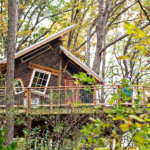 North Star Reach provides life-changing, year-round programs (at camp and remotely) for children with serious health challenges and their families, free of charge.
We offer a wide variety of incredible programs to support the whole family, all at no charge thanks to our generous donors and volunteers who make camp possible.
2022 In-Person Programs
We are excited to share our plans to begin safely welcoming campers back to camp onsite. We are also proud to continue evolving our year-round virtual programs. Our program and medical staff, together with our Board of Directors, have been working hard to create a reopening plan that focuses on safety first, which informed the changes to our Family and Summer Camp schedule. Follow the links below to see the 2022 schedule and learn more.
Visit our Camper FAQs page

to find out more about the key issues that informed our 2022 onsite schedule, camper eligibility details, COVID-19 precaution requirements, and how programs will be adapted to ensure a safe and fun camp experience for everyone.
Camp Tour (In-Person Camp)
New to camp? Enjoy this camp tour for a look around our beautiful campus.
Program Highlights (Remote Programs)
See current virtual programs, including facilitated online parent and caregiver support groups (details and registration on our Camp-at-Home website)
Thanks to the support of generous donors, we have hosted hundreds of campers and their family members through innovative year-round virtual programs in 2020 and 2021. For a look into the connection and community North Star Reach offered children with serious illnesses and their families in summer 2020, watch the video below.
Family Care Conference: Serious Support  – In 2021, we hosted our second annual Family Care Conference in October. The event brought together leading medical, mental health and wellness professionals with families caring for chronically ill children. Be sure to check out the archive of terrific presentations by visiting our Recorded Talks page.
Stay Connected
Be sure to sign up for our Monthly E-Newsletter "Trail Mix" (click here to subscribe) to stay informed about our new virtual summer programs, digital fundraising events, and more. If you haven't connected with our social channels, we encourage you to follow us on Facebook, Instagram and YouTube. Our weekly storytelling series connect all corners of our camp family and are designed to inspire connectedness, resilience and hope.
Changing the Lives of Children
Our camp programs provide life-changing experiences for children with serious health challenges and their families, free of charge. The heart of our program is summer sleepaway camp. Offered June through August, we welcome children ages 7–17 to our beautiful fully accessible camp in Pinckney, Michigan.
With traditional outdoor camp activities like archery, boating, campfires, fishing, nature and swimming, our campers bond with others who have shared the experience of serious illness and learn they are capable of much more than they ever thought possible.
We also offer weekend Family Camp programming in the spring and the fall for families with children ages 0–17. Aside from the fun, our Family Camp programs are designed to build relationships with and receive support from other families who understand what it means to raise children with serious health challenges. In between all the fun, there's also the eating and sleeping part. As we like to say: Eat. Sleep. Camp. All in a medically-sound environment, as detailed below.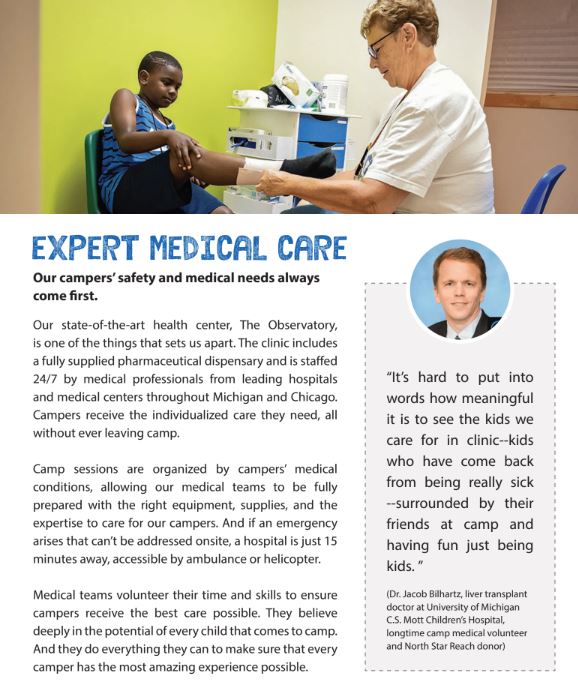 ---