Stories from around the campfire.
Discover fresh insights from our staff members, friends, and partners.
---
Join Us in Welcoming Brian Rooney as our 2015
North Star Reach Board Chair
This week we asked Brian some questions to help our camp friends get to know him better:

Brian, why did you & your family decide to become involved with North Star Reach?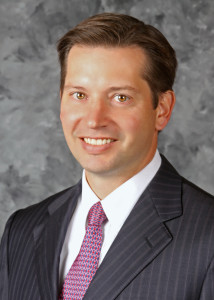 My wife Tiffany and I were really excited when we first found out about North Star Reach. We both went to summer camp as kids and wanted our children to experience the joys of summer camp as well. For our youngest son, Blaise, who has Epilepsy and Cerebral Palsy, it was looking like it was impossible for him to go to camp. But to learn about this camp that is basically in our back yard was very exciting and it makes it that much more special to us.
We also loved the camps vision of being barrier-free to all campers and families, including being free of charge – that is one of the awesome things about it!
Why is North Star Reach so important to kids and families in Michigan?
Michigan has gone through tough times lately with the economy and slow recovery. This construction project shows that Michigan is on its way back. I also believe that we have some of the best hospitals in the country in Michigan. North Star Reach has partnered with 14 hospitals and medical centers to be able to serve kids from all over the region and even in Chicago.
Additionally, my family and I think that Michigan is one of the best places in the world to spend summers. It is a great vacation state and so many of us in Michigan have fond memories of summer camps out on the lakes. This camp will highlight all that is beautiful in our state from the tall trees to the sandy beaches at the shores of our peninsula off Patterson Lake.
What do you hope to accomplish as Chairperson in 2015?
I have four goals in 2015 for camp:
To finish out our Capital CAMPaign. We are narrowing in on our goal of $26.2 million. It has been a marathon race for us and we can see the finish line. Raising the last four million dollars that we need will allow us to cover operating expenses for 2-3 years once camp opens. This is important as no child or family will pay to attend camp.
Get us ready to open our doors to campers in the spring of 2016.
Continue to build a robust and diverse board of directors who are excited about camp and work to ensure the longevity of the camp for generations to come.
Share our camp story – tell folks about our jewel of a camp. Also, spread the word that we will be the 9th SeriousFun camp (founded by the late Paul Newman) in the U.S.
Wow, those are some great goals! When we reach these goals and open camp, what are you most looking forward to?
It's simple really. Just seeing kids being kids. Seeing our campers laughing and smiling instead of focusing on their health challenges. I look forward to hearing stories about kids meeting friends just like them and no longer feeling isolated or different. I'm looking forward to the joy that camp will bring to families like mine.
Thank you, Brian. We know 2015 will be a fantastic year!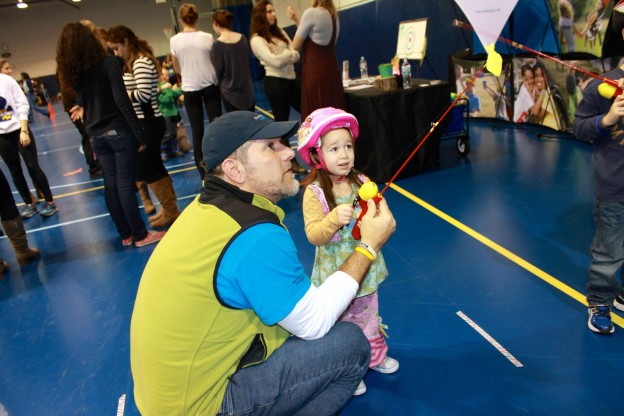 The countdown is on. Well, two countdowns actually. The one most of you know about started in mid-summer when North Star Reach celebrated breaking ground on our new camp facility. Substantial construction should be complete late this year which means that in just a little over a year from now, we will be preparing for first ever camp session. While that specific date is still TBD, there is palpable excitement like never before and we hope that you will stick around to be a part of the once in a lifetime fun. With camp's opening still in the distance, the second countdown's end is in sight.
Less than a month from now another once in a lifetime event will take place. Somebody Told Me is a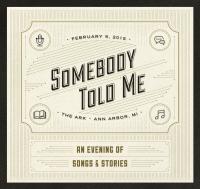 one night event on Monday, February 9th 2015 at The Ark in Ann Arbor, bringing together singer/songwriters Brett Dennen, Jonathan Kingham, Andrew McMahon and Glen Phillips to benefit three amazing non-profits. All four artists will take the stage for a night in the round of acoustic performances and stories. North Star Reach is one of those amazing non-profits, but you already know that or you would not be here reading this, so here's the scoop on Sky High Hope Camp and the Dear Jack Foundation. Sky High Hope Camp is a program run by the Ronald McDonald House of Denver providing a week-long camping program for children with cancer celebrating their 37th summer. The Dear Jack Foundation advocates for and supports initiatives that directly benefit adolescents and young adults (AYA) diagnosed with cancer.  The foundation supports organizations which recognize the unique challenges the AYA community faces, during and post-treatment. Right about now, your brains are thinking, this sounds like fun while also wondering what's the connection between these three organizations?
One year ago, on Monday, February 10th, my wife was diagnosed with leukemia while visiting camp friends in Colorado. Thankfully, today she is doing great and in remission after a bone marrow transplant. We are blessed. Our journey from diagnosis through today remains a blur, however what is crystal clear, was the overwhelming support we received from our family and friends, including those at NSR, SHHC and Dear Jack. You see, it was kind of like camp for us, without the cabins of course, being surrounded by such an amazing community of people providing comfort and care in a time of need. It is a familiar place for us, just from the other side. My wife has volunteered at Sky High for over 20 years. My brother has volunteered at camps for over 17 years and is the Executive Director of Dear Jack. I have had the privilege of being involved with camping now going on my 25th year. I always knew camp was a special place, I just had no idea what it felt like to be on the receiving end of it.
So, Somebody Told Me is less about cancer or camp and more about the community and people that make it up. I am lucky to know all the artists through my brother, who also works in the music business, and am grateful that they are giving their time and talent to help us raise some money for North Star Reach, Sky High Hope Camp and The Dear Jack Foundation. Honestly, this event is not even really about making lots of money, it is a celebration of family, friendship, kindness, generosity and the amazing spirit of camp. I hope you will consider joining us for this special night as we celebrate these great artists and the impact all three organizations are making. Tickets are going fast so visit http://theark.org for more information.
Patrick
Director of Operations at North Star Reach