Stories from around the campfire.
Discover fresh insights from our staff members, friends, and partners.
---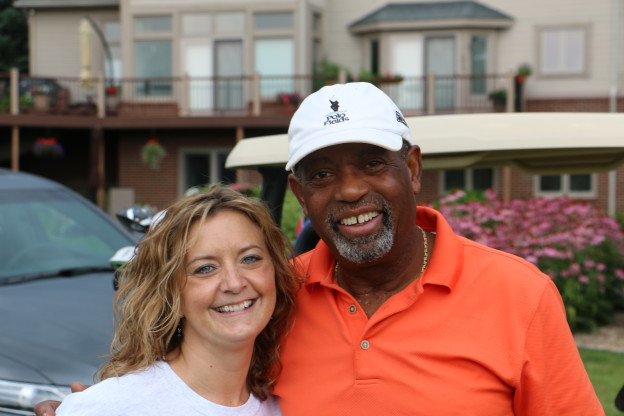 "North Star Reach tugs on my heart strings," shares Christeen Colter, one of our long-time volunteers. Today we share with you Christeen's story and why she has chosen to give her time to North Star Reach for the past four years.
How did you become involved in North Star Reach?
A dear friend of mine, Jessica Doletzky, has been working with SeriousFun Camps for several years.  She and I were chatting one afternoon about her experiences with all the amazing kids at camp, and I completely fell in love with North Star Reach's mission and vision.
There are a lot of nonprofits out there, why do you continue to support camp?
I do a lot of work with other nonprofits at my job, but North Star Reach is the only one I currently donate my personal time to. North Star Reach tugs on my heart strings.
What kinds of projects and events do you volunteer for?
I am on the call list to do whatever, whenever! Thus far, I primarily help out at fundraising events like golf outings. It is my personal mission to continue to expand my work with North Star Reach and hopefully volunteer at camp one day to see the dream of this amazing camp a reality!
What has been the best part of volunteering?
The best part is meeting the campers and their families.  Each camper that I have had the blessing to meet has been amazing. They face challenges no child should ever have to, yet still have such great spirits, are quick witted and have fun personalities.  When commenting on their charismatic personalities, their parents often indicate that it was their child's experience at camp that brought it out in them! Hearing this made my heart swell, and I had to fight back the tears! It's such an amazing transformation to see first-hand.
What advice or encouragement do you have for people considering volunteering?
The experiences are truly priceless and each time I get to work with North Star Reach, I leave feeling energized and blessed to be a part of such an amazing group of people. It's an indescribable feeling being able to work together to give children with serious health challenges an opportunity to be kids and forget about all the troubles of their sicknesses.
What do you love most about North Star Reach and its mission?
What's not to love about the simplicity of it all? The mission is made up of eight basic values that uphold the guidelines for an inspiring and enjoyable camp experience. If we all practiced the simple ideas of North Star Reach's values in our day to day life, just think of what a pleasant place the world would be! I love the objective "gratitude is the best attitude." It is said that "gratitude is the healthiest of all human emotions. The more you express gratitude for what you have, the more likely you will have even more to express gratitude for."  Practice having the attitude of gratitude! I promise it will be a life-changing experience just like North Star Reach is for so many deserving kids and their families.
Christeen and all of volunteers who are a part of our North Star Reach family are helping make our camp dreams come true. Thank you! Want to share your time and talent with North Star Reach? Visit our volunteer page to get involved!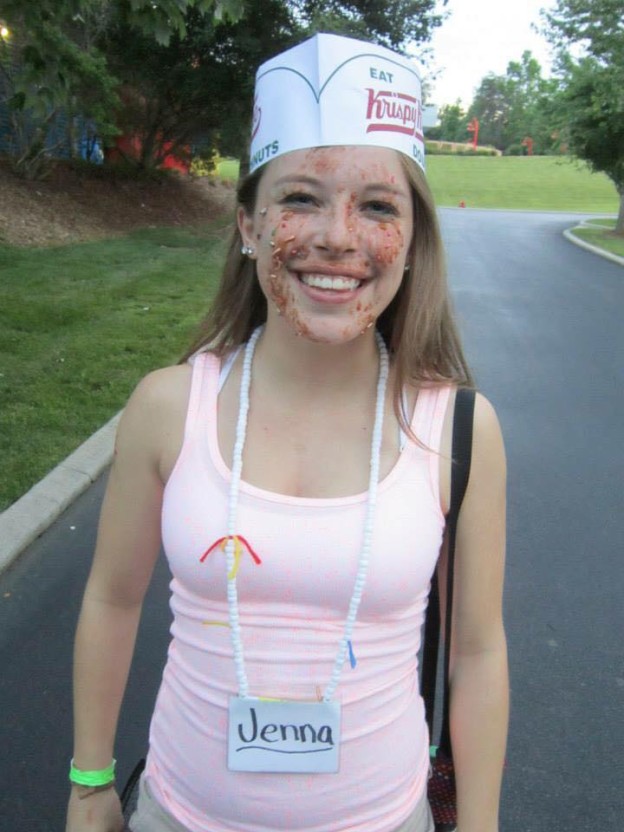 This week's blog entry if from Jenna who has participated in Camp on the Move with North Star Reach for the past four summers. As an experienced camper, Jenna shares some of her favorite moments and best advice with us.
4 Years at Victory Junction Changed My Life
Advice to New Campers
When I first arrived at Victory Junction (A SeriousFun Camp in North Carolina) in the summer of 2011, everyone was smiling and exceptionally loud. They were all so eager to talk to anyone they could, and this became a little overwhelming. It was unlike anything I had ever experienced before.
If I were to give advice to the campers facing their first day, I would encourage them to just be themselves and hold nothing back. Campers are allowed to be silly, loud, or anything they please, and they are never judged for it. Something I always tell new campers is to sing, dance and have the time of their lives. It is important for every camper to open up, and step out of their comfort zone in a place that is totally safe.
The more experience, the better! I was eager to be involved in as many activities as I could! I would advise other campers to do the same! There is no such thing as "can't" at camp. Try everything! If you don't like it, that's okay, but you'll never know if you don't try!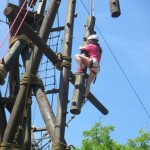 Favorite Camp Memories
Cabin time was one of my favorite memories from my experience at Victory Junction. During this time, campers and counselors could talk about anything, from our diseases and troubles to what we would fill a swimming pool with if we could. Interacting during cabin time was memorable because that's where I opened up the most about things I had never felt comfortable talking to other people about before.
I learned that to make friends at camp you have to engage and experience things with everyone around you. If I had never gone to camp, I would have missed out on making a lot of really good friends. I met Marie and Amy during my first summer at camp, and the three of us became inseparable. Bonding with these girls through everything we did together the past four summers has built lifelong friendships. I have these friendships and all of these life-changing experiences, all thanks to camp.
Greatest Takeaways from Camp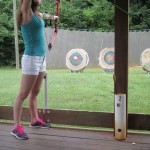 Before attending Victory Junction, I was incredibly shy. Talking and meeting with new people was never my forte. Stepping out of my comfort zone at camp has allowed me to grow as a person in ways that my family and I had never imagined. I have talked about my camp experiences at many North Star Reach events in front of as many as 300 people! Camp has helped me conquer my fear of talking to others. These skills I've learned through camp have helped me become a lot less timid and more willing to step out of my comfort zone.
Camp is the place where our medical limitations do not exist. Camp is like heaven on earth, take it all in and be yourself.