Stories from around the campfire.
Discover fresh insights from our staff members, friends, and partners.
---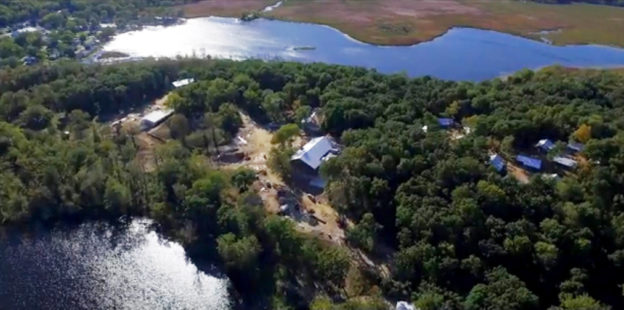 To honor the dedication and inspiration behind our new 105-acre home, we aired a series of conversations between two camp leaders: CEO and Founder Doug Armstrong and Director of Operations Patrick Smith.
We released a new conversation every day leading up to our Grand Opening Celebration on Saturday, June 25, 2016. Listen in as they share stories about the making—and the future—of North Star Reach.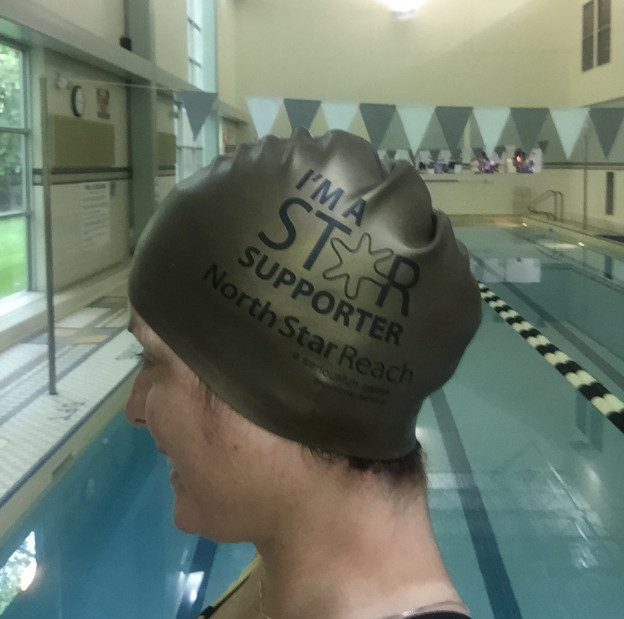 In just about one month, I'll be stroking my way through the calm waters of the Hiland Chain of Lakes, joining approximately 200 other water lovers for the 2015 Swim to the Moon. Presented by Epic Races, Swim to the Moon is one of Michigan's premier open-water swims, offering participants the option of swimming a half-mile, 1.2-mile, 5K, or 10K course. More importantly (for me, at least), Swim to the Moon is a fundraiser for North Star Reach, a camp for children with serious health challenges.
I first heard about North Star Reach several years ago at the University of Michigan Pediatric Congenital Heart Patient Reunion, held every other year at Wiard's Orchards in Ypsilanti. My youngest son, Bryce, is one of the U of M's heart patients and, coupled with multiple other chronic conditions, was unable to participate in preschool, much less the summer camp his older siblings attended. We added our names to the contact list and began to look forward to the opening of North Star Reach.
In 2013, I decided to participate in Swim to the Moon's 1.2-mile event, along with my friend Patrick.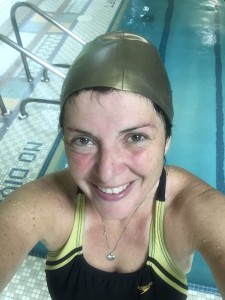 Both of us had swum competitively in our youth, Patrick in high school and myself in elementary school. Decades later, we were eager to see how our old sport stacked up. Imagine my delight to find out that North Star Reach was Swim to the Moon's charity partner! I signed up to become a fundraiser, had a surprisingly good swim, and raised several hundred dollars for North Star Reach.
Swim to the Moon and fundraising for North Star Reach has now become an annual tradition for me. Last year, I swam the 5K to raise funds for North Star Reach. Bryce and I attended the grand opening celebration for camp at the Polo Fields in Ann Arbor and got to meet several of the campers who've benefited so much from attending Camp on the Move (camp at other SeriousFun camps in the US; in 2016, North Star Reach will open its doors here in Michigan). We've had fun seeing the photos of the facilities being constructed on the grounds of North Star Reach.
I'm very excited to see all the buildings first hand as I once again tackle the 5K on August 23. The starting line is on the shores of Patterson Lake, the waterfront for North Star Reach. I've been training regularly, alternating between 50- and 100-yard sprint workouts and long swims in the pool (swam a 5K this past Saturday) to open-water swims, with and without wet suit, at Silver Lake in Pinckney Rec Area. Bryce has been my chief cheerleader; due to a coordination disorder, he cannot swim, so I'll be swimming for him, to the best of my ability. While I hope to beat last year's finish time of exactly 2 hours, the swim is not about awards and accolades. It's about raising funds so that kids like Bryce can experience the summer of a lifetime at North Star Reach.
To learn more about the Swim to the Moon race, visit their website.
To make a donation to Ana's fundraiser for camp and help her reach her fundraising goal of $1,000, go to https://runsignup.com/anahotaling.
The CEO and Founder of North Star Reach, Doug Armstrong is swimming the 5K for the first time. You can support his efforts to raise $5,000 for his 5K at https://runsignup.com/dougswims, Your support will help sponsor a life-changing camp experience for children with serious medical challenges! Thank you.
Blog post by Ana Hotaling