Stories from around the campfire.
Discover fresh insights from our staff members, friends, and partners.
---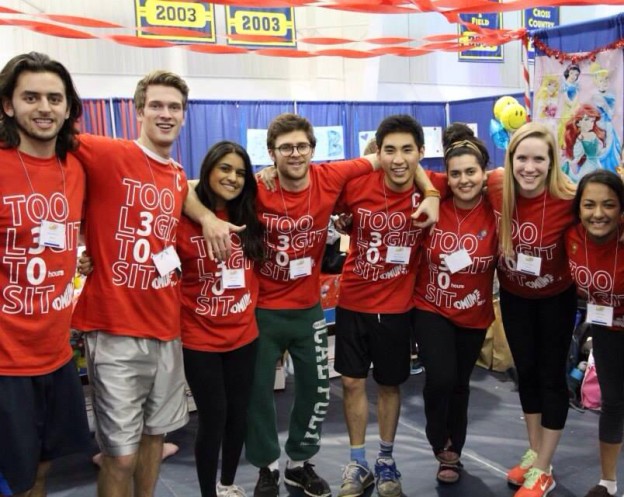 Line Dance. Dead Bug. The Rave.
These phrases hold so much meaning to students involved in Dance Marathon at the University of Michigan. They mean hours of fundraising and planning events, hours bonding with their team and family, and 24 fun-filled, exhausting hours standing.
What's the purpose behind all this crazy fun?
Each spring, over 1,000 college students from Dance Marathon at the University of Michigan participate in a stand-a-thon/dance-a-thon in support of pediatric rehabilitative therapies.  For this culminating event, the Indoor Track and Field Building at the University of Michigan is packed with students dancing to pop songs for the line dance, rolling on the floor in the sacred seconds of "Dead Bug" time, and going crazy at 4 am for the rave.
Dance Marathon at the University of Michigan (DMUM) strives to raise monetary support and awareness for the needs of the pediatric rehabilitative therapies. These therapies allow children with mental, physical, and emotional disabilities to live happy, full childhoods. Whether it's riding a bike for the first time, participating in creative coping therapy, or bowling with friends, the kids of Dance Marathon and the therapies are what it's all about. "Dancers," as members of DMUM are called, stand for 24 hours in support of children everywhere who face staggering challenges, but the feat of 24 hours standing is nothing compared to the daily challenges that these brave children face. Pushing through the 24 hours of pain and exhaustion at the Marathon reminds Dancers of the challenges these kids face daily.
But what does a thousand college students standing for 24 hours have to do with North Star Reach?
Each year, the money Dance Marathon at the University of Michigan raises is allocated between C.S. Mott and Beaumont Children's Hospitals, with occasional special beneficiaries. One such beneficiary is North Star Reach. Through a grant of $500,000 over 5 years, Dance Marathon has contributed to North Star Reach's mission by enabling the construction of North Star Reach's tree house on camp. This exciting partnership began a relationship between DMUM and North Star Reach that will impact kids' lives for years to come.
Visitors and volunteers are welcomed with open arms to this year's  Marathon. There's nothing better than encouragement from friends, so come March 13-14 to the Indoor Track and Field Building to see what Dance Marathon stands for. Visiting hours are 2 pm-8 pm on the 14th and 8 am-2 pm on the 15th, and the inspirational closing ceremony is held from 1:45-2 pm on the 15th. Best of luck to Dance Marathon at the University of Michigan in their fundraising efforts as they make the final push to the marathon!
Jess Bauer
Communications Coordinator,
Dance Marathon at The University of Michigan
Join Us in Welcoming Brian Rooney as our 2015
North Star Reach Board Chair
This week we asked Brian some questions to help our camp friends get to know him better:

Brian, why did you & your family decide to become involved with North Star Reach?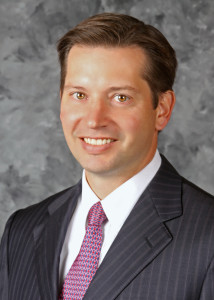 My wife Tiffany and I were really excited when we first found out about North Star Reach. We both went to summer camp as kids and wanted our children to experience the joys of summer camp as well. For our youngest son, Blaise, who has Epilepsy and Cerebral Palsy, it was looking like it was impossible for him to go to camp. But to learn about this camp that is basically in our back yard was very exciting and it makes it that much more special to us.
We also loved the camps vision of being barrier-free to all campers and families, including being free of charge – that is one of the awesome things about it!
Why is North Star Reach so important to kids and families in Michigan?
Michigan has gone through tough times lately with the economy and slow recovery. This construction project shows that Michigan is on its way back. I also believe that we have some of the best hospitals in the country in Michigan. North Star Reach has partnered with 14 hospitals and medical centers to be able to serve kids from all over the region and even in Chicago.
Additionally, my family and I think that Michigan is one of the best places in the world to spend summers. It is a great vacation state and so many of us in Michigan have fond memories of summer camps out on the lakes. This camp will highlight all that is beautiful in our state from the tall trees to the sandy beaches at the shores of our peninsula off Patterson Lake.
What do you hope to accomplish as Chairperson in 2015?
I have four goals in 2015 for camp:
To finish out our Capital CAMPaign. We are narrowing in on our goal of $26.2 million. It has been a marathon race for us and we can see the finish line. Raising the last four million dollars that we need will allow us to cover operating expenses for 2-3 years once camp opens. This is important as no child or family will pay to attend camp.
Get us ready to open our doors to campers in the spring of 2016.
Continue to build a robust and diverse board of directors who are excited about camp and work to ensure the longevity of the camp for generations to come.
Share our camp story – tell folks about our jewel of a camp. Also, spread the word that we will be the 9th SeriousFun camp (founded by the late Paul Newman) in the U.S.
Wow, those are some great goals! When we reach these goals and open camp, what are you most looking forward to?
It's simple really. Just seeing kids being kids. Seeing our campers laughing and smiling instead of focusing on their health challenges. I look forward to hearing stories about kids meeting friends just like them and no longer feeling isolated or different. I'm looking forward to the joy that camp will bring to families like mine.
Thank you, Brian. We know 2015 will be a fantastic year!