Stories from around the campfire.
Discover fresh insights from our staff members, friends, and partners.

Or sign up for our newsletter to get the latest camp news straight to your inbox.
Join Our Email List
---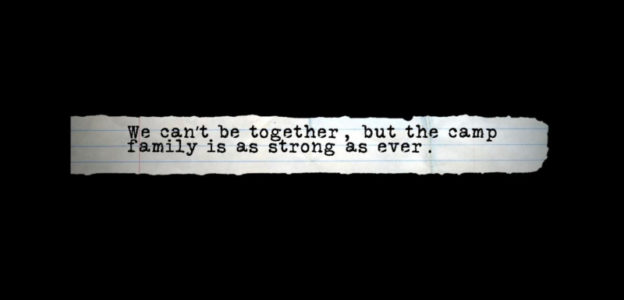 In the past seven weeks, 311 children have attended one of our virtual summer camp sessions. They have laughed and danced around virtual campfires, connected with camp friends in small Zoom breakout rooms, played games of Pictionary, Catchphrase, shared stories, drawings, photos from no-hands spaghetti dinners, and much more.
As a mom of a first-time camper wrote, "Our family is still under quarantine, which can be pretty lonely, especially when most people we know are back to being able to visit with each other and participate in outside activities. This week of connecting with other transplant kids through Zoom and activities sent to us by this amazing camp was such a blessing."
To our extraordinary donors, volunteers, and camper families: Thank you for your resilience during these unprecedented times and for finding ways to sustain your support for our mission of providing life-changing camp experiences for children with serious health challenges, and their family members, no matter where camp happens.
Follow the link below to see some great photos and slideshows from our summer sessions. You can also watch a terrific behind-the-scene look at our first virtual summer camp session (with thanks to Bob Garypie, U-M Transplant Center). A special thanks to Abercrombie & Fitch, the official apparel sponsor of SeriousFun Children's Network (SFCN) camps, for donating this year's terrific camp T-shirts. We are also grateful to Newman's Own Foundation for its generous grant in support of this season, as well as for hundreds of donated jars of Newman's Own Spaghetti sauce. Delivered in our Camper Care Packages, the sauce was enjoyed during many fun-filled no-hands spaghetti dinners in camper homes across Michigan and the Great Lakes.
Behind-the-Scenes at Transplant (Michitanki) Camp  (Video)
Transplant (Michitanki) Camp (June 16-19, 2020) | Slideshow
Solstice Camp (June 23-26, 2020) | All-Camp Photo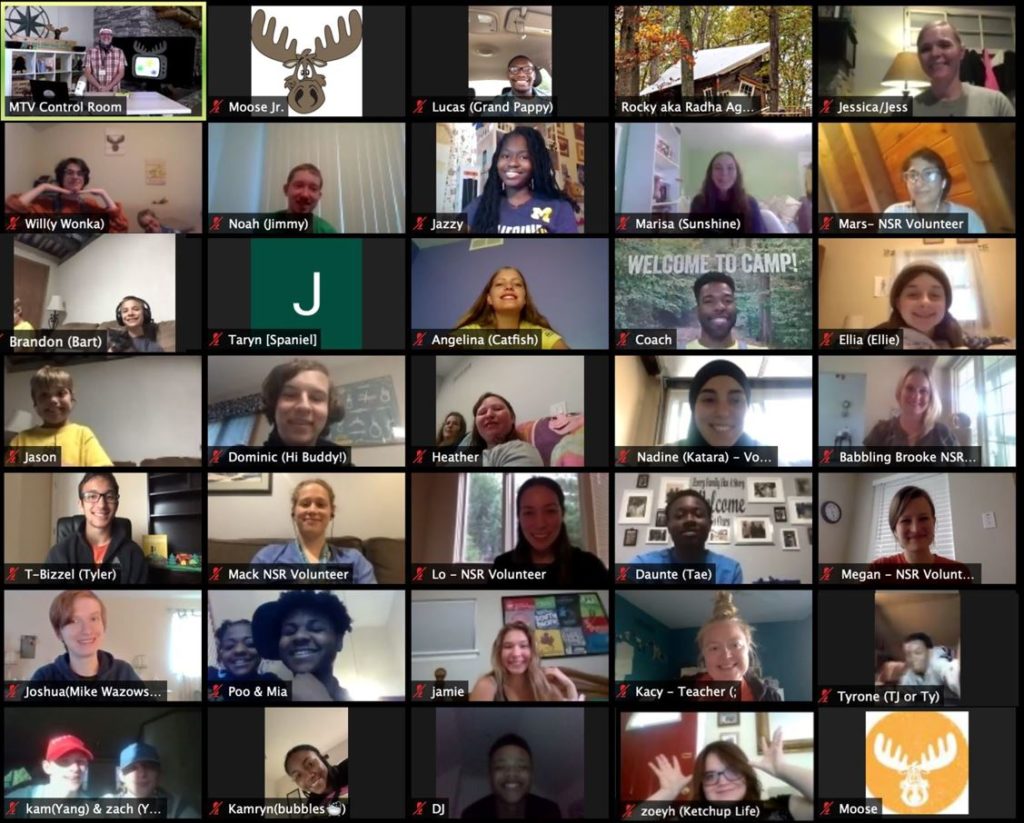 Cardiology Camp (June 30-July 3, 2020) | Slideshow
Epilepsy (Camp Discovery) Camp (July 14-17, 2020) | Slideshow
Sickle Cell/Hematology/Pain Management Camp (July 21-24, 2020) | All-Camp "One Word" Photo
Sibling Camp (July 28-31, 2020) | Slideshow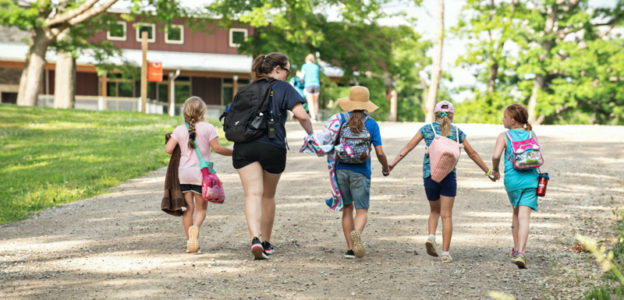 We're thrilled to announce the launch of our Summer Camp-At-Home season. This year celebrates our fifth summer of providing life-changing camp programming to children with serious health challenges and their families.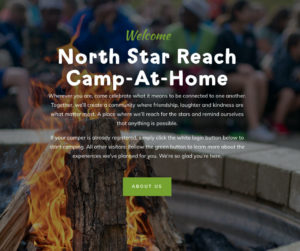 The central gathering space for our Camp-At-Home season is a newly launched website. Above all, it has been designed to offer connectedness and community. Yes, you'll enjoy camp traditions, singalongs, step-outside-your-comfort-zone adventures, entertaining events, and more. But our team has worked especially hard to create a place where camper families and our extended community can share, listen, make, and create together. A place where we'll reach for the stars and remind ourselves that anything is possible.
Our season officially kicks off Tuesday evening with a live opening campfire on Zoom to begin Transplant (Camp Michitanki) Camp. We can't wait to welcome our first-session campers.
We also have a terrific lineup of "general session" camp programming (no registration required) starting Wednesday, June 17, and running through August. So, whether you're a camper family, volunteer, medical partner or supporter, you can stay connected to camp and our remarkable community all summer long. Welcome home!