Doug Armstrong Honored by U-M School of Public Health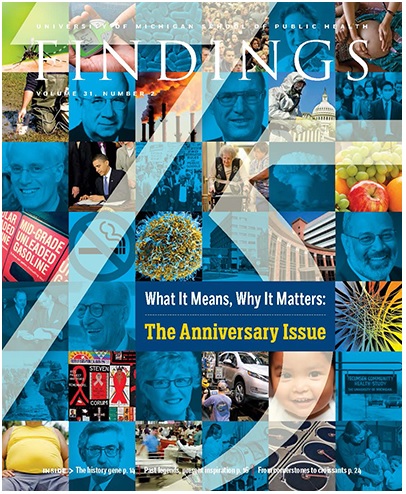 North Star Reach CEO and Founder Doug Armstrong, a graduate of the University of Michigan School of Public Health (MS '99), is featured in the recent issue of the school's award-winning magazine, Findings. From his teenage days volunteering at a local hospital and getting his license as an emergency medical technician, to starting a summer camp for children with transplants nearly 20 years ago, the story profiles the experiences that led him to found North Star Reach.
A highlight from the article: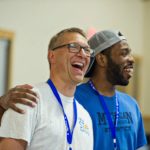 "Camp gives kids the emotional, medical, and physical support needed to push beyond their limitations and boundaries and really get a sense of what they're capable of," Armstrong says. "We take kids where they don't think they can go—and certainly where parents don't think they can go." He cites research from Yale showing a correspondence between summer camp and improved health outcomes in children, including greater independence and self-esteem.
For Armstrong, the best part of running the camp is "all of the smiles and all of the transformations we get to witness—how much I take away as a practitioner and as a participant in that journey for those kids."
You can read the full story here: https://sph.umich.edu/findings/fall2016/alumni-network/happy-camper.html
The publication also created this video with more about Doug and North Star Reach: