Keep the Campfires Burning – Updates from North Star Reach – November 2023

Fall Work Weekend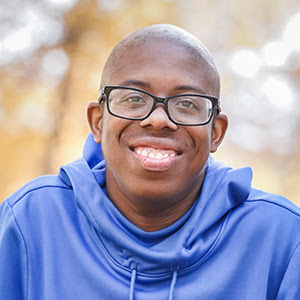 "This is my other family." — Issac (former camper)
Issac's feeling captured the community at camp during North Star Reach's first work weekend when nearly 70 campers made up of our children, their families, and supporters gathered around the campfire connecting with each other and volunteering to prepare the camp for winter. As the photos below reveal, it involved joyful work and shared passion that included some of our camp kids embracing the spirit of Mooseness over the three days.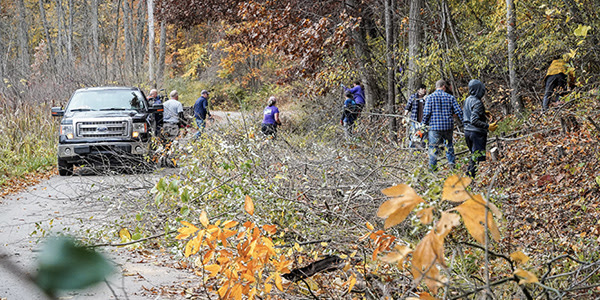 There was lots of work,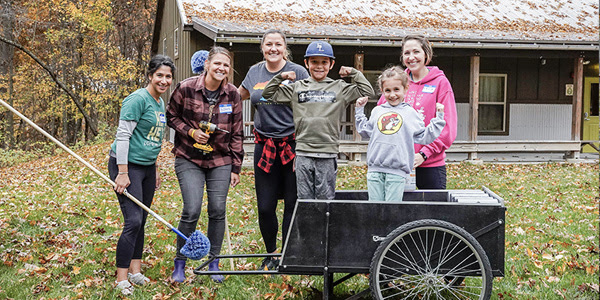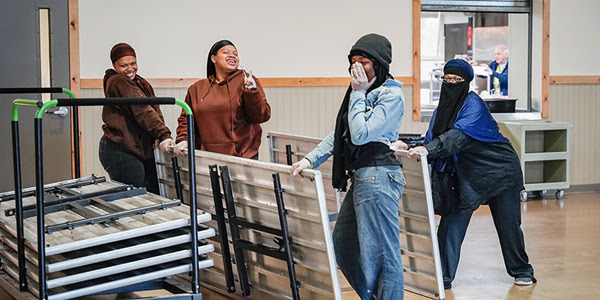 laughter,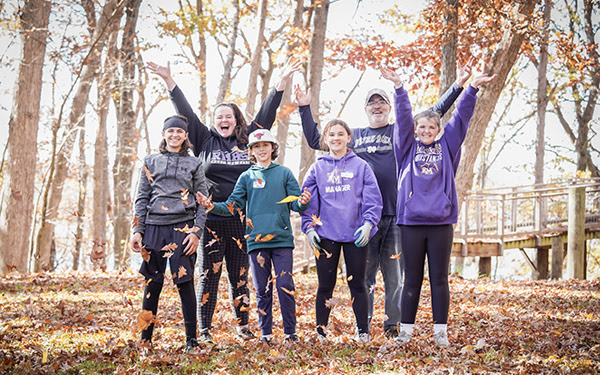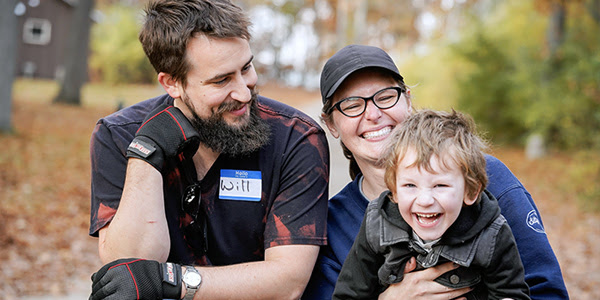 community,
and kids!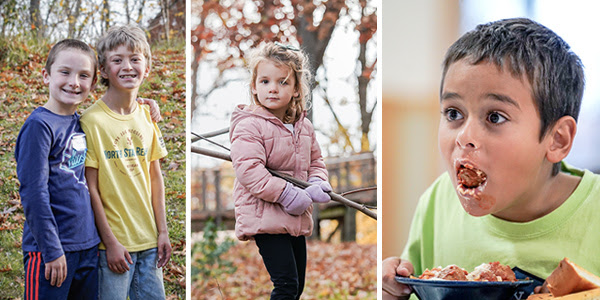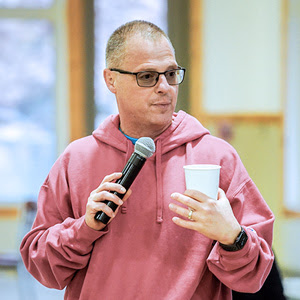 Board Chair Matthew Denenberg shared highlights about 2023 including:
The NSR team has raised $700,000 in 2023.
We had two weeks of camp serving 140 children and adults with special needs and 70 volunteers in partnership with Friendship Circle.
NSR maintained American Camping Association and SeriousFun Children's Network camp accreditation.
We have engaged professional executive management and fundraising leadership to help as we continue to evolve.
And updates about 2024:
The NSR Board will continue to lead fundraising efforts as it builds out a 3-year campaign for camp operations and sustainability.
We are preparing for 3-4 weeks of onsite camp programing in partnership with mission aligned nonprofits and Autumn Family Camps.
We will build up staff and volunteers for expanded camp programing in 2025.
In other news:
Congratulations to Board Chair Matthew Denenberg.
Dr. Denenberg will be recognized as a 2023 Distinguished Volunteer at the 32nd Annual National Philanthropy Day Gala Dinner held by Association of Fundraising Professionals (AFP) Greater Detroit Chapter. Matthew is being recognized for his tireless leadership in building the transition and evolution of North Star Reach.
Please welcome our newest Board Member, Cristina Spurlin.
She is a Sr. Program Consultant of Health Equity and Population Health for Trinity Health where she is focused on the National Diabetes Prevention Program. Cristina holds a master's in healthcare management from Michigan State University and Bachelor of Science degree focusing on cell and molecular biology and biomedical engineering from the University of Michigan.
Cristina knows NSR well. She was a volunteer counselor and served as Chair of NSR's Young Professionals Board. Cristina is committed to fundraising (all NSR Board members agree to personally donate and actively fundraise) and she is leading our grant writing to foundations and corporations. THANKS CRISTINA.
Please contact CEO David Leckey at david@northstarreach.org to discuss our progress toward 2024 as we build our sustainable future on behalf of the children and families of North Star Reach.
If you are inspired by our work and wish to join us in making a difference, we invite you to consider making a donation to keep the campfires lit.