North Star Reach Adds Prominent Leaders to Its Board of Directors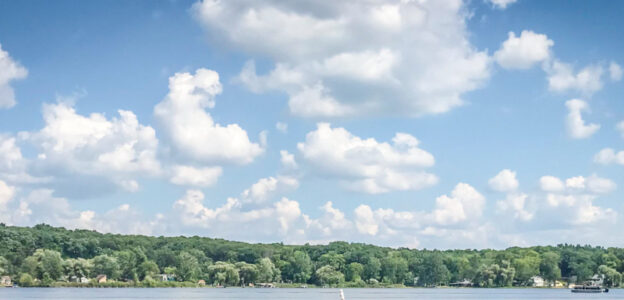 We are thrilled to welcome Kimberly Garland and Archana Rajendra to our Board of Directors. Below you will find our official press release announcement.
ANN ARBOR, Mich. – North Star Reach, the only non‐profit of its kind in Michigan providing free programs and camps to children with serious illnesses and their families, announced the appointment of Kimberly Garland and Archana Rajendra to its Board of Directors.
"Kimberly and Archana bring a tremendous depth of experience, strategic leadership, and passion to our organization," said Matthew Denenberg, MD, North Star Reach Board of Directors Chair and Chief of Pediatrics for Beaumont Children's Hospital. "We are thrilled they are joining us as we continue to carry out our mission and look to expand the number of children, families, and communities we serve in Michigan and beyond."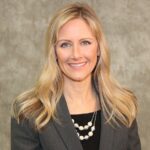 Garland brings nearly a decade of experience as an accomplished leader for the philanthropic arm of Delta Dental of Michigan, Ohio, Indiana, and North Carolina, the Delta Dental Foundation. In this role she oversees an endowment totaling $140 million, with a focus on funding programs for at‐risk populations and individuals with disabilities. She holds a Bachelor of Science degree from Michigan State University.
"I have a passion for helping at‐risk and vulnerable populations," said Garland. "I'm looking forward to helping address the barriers that these children face and finding ways to bring more kids to camp, where they can have a chance to meet others facing similar challenges and feel safe to just be themselves."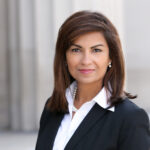 Rajendra, who holds a J.D. from Indiana University Law School, is currently vice president and deputy general counsel at Health Alliance Plan (HAP), a Michigan‐based nonprofit health plan. At HAP, she is responsible for providing strategic direction and coordination of all issues related to regulatory affairs, corporate risk, litigation, privacy, public policy, and all other legal matters that impact the business at HAP, including managing HAP's in‐house legal department and its related functions. She holds a Bachelor of Psychology from Michigan State University.
"It's an honor to bring my experience to help enrich these special programs for children and their families as they deal with life‐threatening illnesses," said Rajendra. "They have so much courage, and they have so much to teach us."
Both Garland and Rajendra also bring a wealth of expertise and interest in supporting Diversity, Equity, and Inclusive efforts. Rajendra serves as a member of the Michigan Chamber of Commerce Diversity, Equity and Inclusion Taskforce. Garland serves on DEI committees for Delta Dental and the Rotary Club of Lansing.
North Star Reach also announced the appointment of Dr. Denenberg as Board Chair. Most recently, he served as Board Co‐Chair with Lisa Schwartz, who will continue to serve as a member of the board supporting development initiatives. Schwartz also serves on the Board of Directors of the SeriousFun Children's Network (SFCN) as the representative from North Star Reach. SFCN is the global network of camps and programs serving kids with serious illnesses, founded by actor and philanthropist Paul Newman, of which North Star Reach is a full member. Dr. Denenberg is also Chair of North Star Reach's Medical Advisory Board. In addition, Board member Cyril Radwin was appointed to Vice Chair.
Located on 105 wooded acres near Pinkney, outside of Ann Arbor, North Star Reach transforms the lives of children and their family members with free programming, including summer overnight camps, family weekends, hospital outreach, care conferences, virtual camper meetups and caregiver support groups. Since opening in 2016, North Star Reach has provided more than 4,000 program experiences for pediatric patients and their family members from across Michigan, Ohio, Illinois, and surrounding states.
Next month, for the first time since the pandemic began, North Star Reach will welcome campers back to in‐person camp, beginning with family weekend retreats. For the past two years, camps and year‐round support programs—including peer‐to‐peer meetups and educational conferences—have been hosted virtually. The upcoming season will host children with a primary diagnosis of congenital heart disease, epilepsy, sickle cell anemia, and brain cancer, as well as kids who have received an organ transplant.
Related news story: Mitch Rosenwasser named as North Star Reach's new Executive Director (March 2, 2022) | View article
Media contact: Ami Walsh, Experience Design Strategist/Communications Director, North Star Reach | ami@northstarreach.org | Mobile: 734-846-7262