We Are Family! Courtney's Story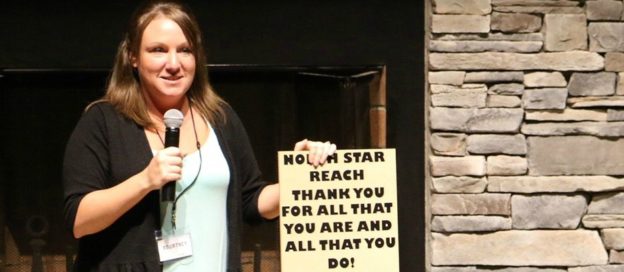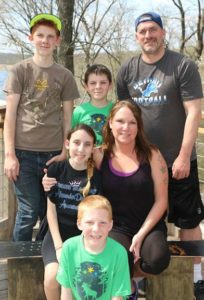 Courtney Atwell, mother of Kelsey, shares her experiences at Palliative Care Family Camp in May and tells us about a very special thank you gift she created for the camp staff.
What moment of family camp stands out for you?
You know, from the minute we parked the car, I felt the energy, the help— just relief! You put your shoulders down like, "Wow, these people care about us."
I can't even sum it up one word because family camp was just breathtaking, every moment of it. We meet up with the other families still—we talk to them all the time, go to their houses, go do things—they're like family.
I was telling the staff that I don't think "volunteer" is a good word for the people at camp. I said "You guys are family."
Tell us about the beautiful sign!
I left a little cute note in our cabin last time, on their erase boards, but that gets erased.
I was like "How can I thank them?" I sat down and thought about the things that camp brought to families. We get so much from you. I summed it up on the board as best as I could. I'll never be able to thank North Star Reach enough, but the sign was something that will be fitting for every single person that comes in that door. It will be a reminder to you and it'll sum it up for all the parents that walk through the doors.