Our Under the North Star 2022 event has been postponed.

Due to the severe weather forecast for Saturday, including heavy thunderstorms, together with rising COVID-19 rates, North Star Reach's Board of Directors and Executive Director have made the decision to postpone our much-anticipated fundraiser "Under the North Star," scheduled for May 21.
The outdoor celebration and fundraiser was set to provide an evening of unique experiences for guests, including boat rides, a mission walk, a strolling dinner, and a live concert in the camp's amphitheater. North Star Reach will honor all tickets purchases for the rescheduled event, with a date for this Fall to be announced later this month. We hope you will join us then. If you have any questions, please email Monica Philipp-Adams (monica@northstarreach.org).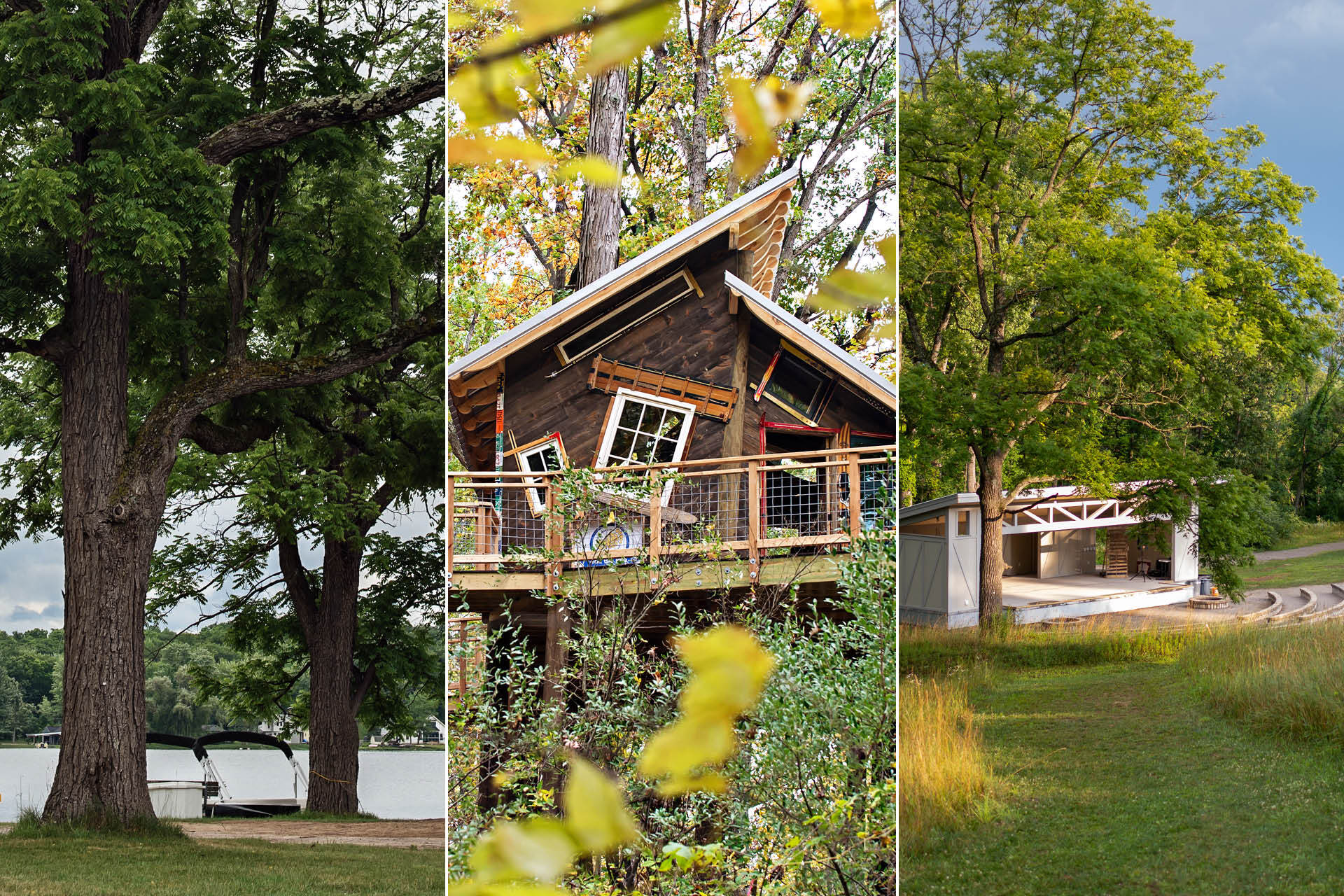 Program
A Slice of Serious Fun
Enjoy hors d'oeuvres, cocktails, and camp-style experiences along our waterfront. Guests will be treated to seriously fun experiences, from pontoon boat tours, archery adventures and fishing contests to hands-on activities like creating the perfect charcuterie board, making signature whiskey cocktails with Woodson Whiskey (the label of legendary football player Charles Woodson), and more. 
Mission Walk & Outdoor Feast
Take a short "Mission Walk" to see and hear how North Star Reach has transformed lives by empowering campers with the confidence, skills, and lasting connections. You'll come away with a new understanding of how your generosity creates experiences of a lifetime for our campers and their families (an experience designed with help from our making-magic friends from Disney).
Not far from the walk, you'll enjoy a culinary feast designed around diverse dishes and flavors. The maestro of our meal is Chef Ron Philipp, a classically trained French chef whose background includes stints with Barefoot Contessa and the owner of three widely popular restaurants in Long Island and Ann Arbor.
Live Music, Auction & Spoken Program
Our evening culminates as we gather in our spectacular outdoor amphitheater. Enjoy live music from the celebrated Detroit-based band, FiftyAmpFuse, bid on live auction items, and listen to camper and caregiver stories. Our program will premiere a terrific North Star Reach video about the lasting impact of camp. We will celebrate our amazing community and the difference we're making together to positively impact the lives of children living with serious illnesses and their families.