Treehouse TV Debut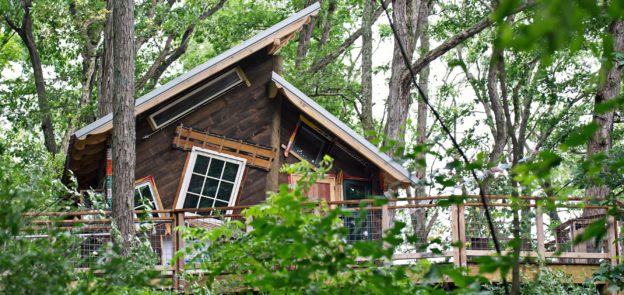 North Star Reach was featured nationally when the DIY Network aired its newest episode of "The Treehouse Guys," the show featuring a talented crew (including former Ann Arborite James "B'fer" Roth) that travels the country to create amazing custom treehouses. The episode will air again on Friday, November 12 at 1 pm. More episode information on the DIY Network website.
To read more about the filming that took place at camp last Fall, including a starring role from one of our 14-year-old campers, Dominic, see the Livingston Daily article.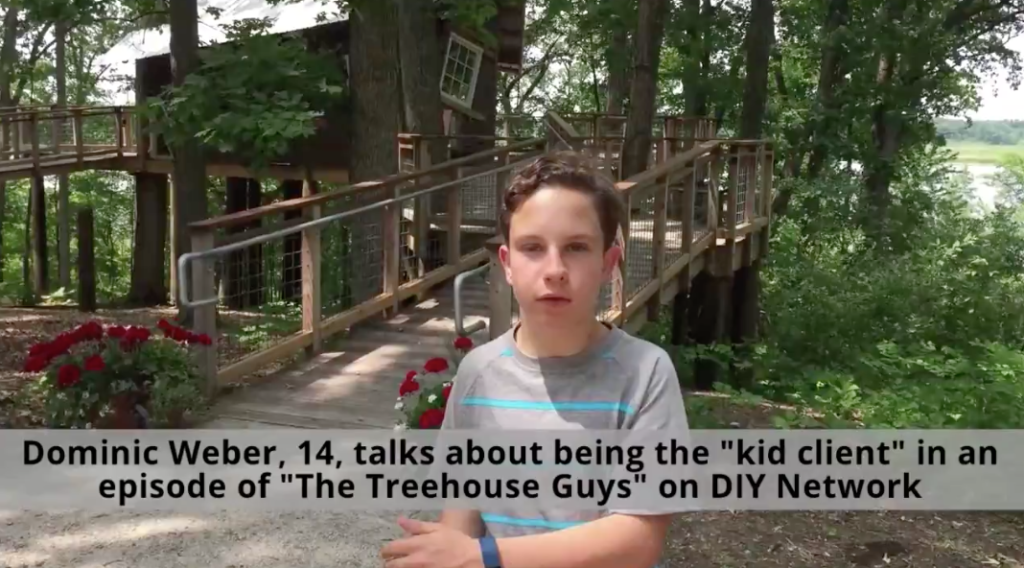 Leading the treehouse design for North Star Reach was camp architect Jan Culbertson, senior principal at Ann Arbor-based A3C, CEO Doug Armstrong and Camp Operations Director Patrick Smith. The team decided early on that camp would feature a fully accessible, quirky treehouse made from "found objects" built high in the treetops and overlooking Woodburn Lake. They wanted a kid-centric design that gave the impression campers had inventively cobbled together odd discoveries from their grandparent's home or family's garage to create it.
Here's a look at campers enjoying the treehouse during our 2017 Transplant Week/Camp Michitanki session.
The DIY Network connection came through Culbertson, who knew Roth from his Ann Arbor days. The North Star Reach team submitted a proposal to "The Treehouse Guys" and it was accepted in 2015; episode planning began in early 2016. Construction on the treehouse, which cost roughly $200,000, started in August and was completed in early October.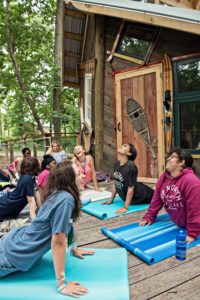 Fun facts:
The nearly 1,800 square-foot deck is largest The Treehouse Guys have built.
Found objects include: Jeep parts (complete with working doors, door trim and a hood); dozens of donated license plates, snowboards, downhill skis and even a wooden snowshoe and several tennis racquets used to frame windows.
Beneath the treehouse, there is space and rigging for 16 hammocks for kids to relax.
Our sincerest thanks to Dance Marathon at The University of Michigan (DMUM) for its multi-year pledge of $500,000 in support of our new treehouse as well as camp construction and our camper programs.
Other significant supporters include: