This Summer Changed My Life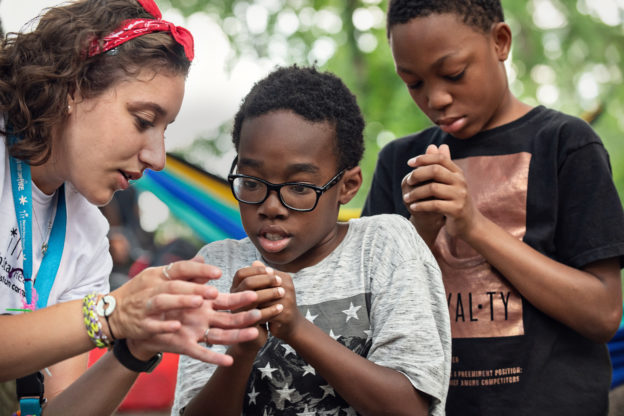 By Samantha Skobel
This summer my life was changed by a tiny little 7-year-old camper who hugged me and told me I smelled like a campfire.
I knew that teaching at school, I was going to have a few months off and I wanted to do something meaningful. I wanted to have my big adventure this summer at a place where I mattered.
In the last year, I was diagnosed with epilepsy. I was hoping to find a way to make my struggle worth going through by sharing what I've learned and the skills I've gained. I was doing what anyone in that situation would do: Googling. I stumbled across Camp Discovery, a camp run by the Michigan branch of the Epilepsy Foundation. I called the Epilepsy Foundation and they told me they no longer ran the camp, that it had become a part of North Star Reach, a camp that services with kids with a number of serious medical challenges, not just epilepsy.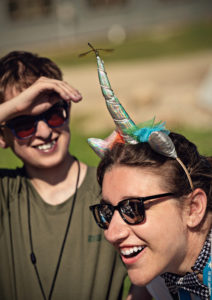 In a blur of interviews and spontaneous decisions, I ended up a summer activity leader.
I spent the last three months as North Star Reach's nature specialist. I worked Transplant Camp, Cardio Camp, Epilepsy Camp, Sickle Cell Camp, Teen Camp, and Sibling Camp.
Every time someone asks how camp was, I say "life changing." Naturally, people ask why. I don't have a succinct answer. The summer wasn't life changing in a way I can outline in a few words in passing conversation. It is a million little stories, magic moments, and kids who realized they were competent, kids who did activities they would never have the chance to do otherwise, kids who realized they weren't alone.
This summer changed my life when a 7-year-old during Transplant Camp told me that the crack down the floor of his cabin made it look like the cabin had a new liver just like him.
This summer changed my life when I saw kids at the pool confident enough to have their shirts off while swimming and compare their transplant scars with one another.
This summer changed my life when I helped a girl who was paralyzed on the left side of her body shoot a bow and arrow for the first time.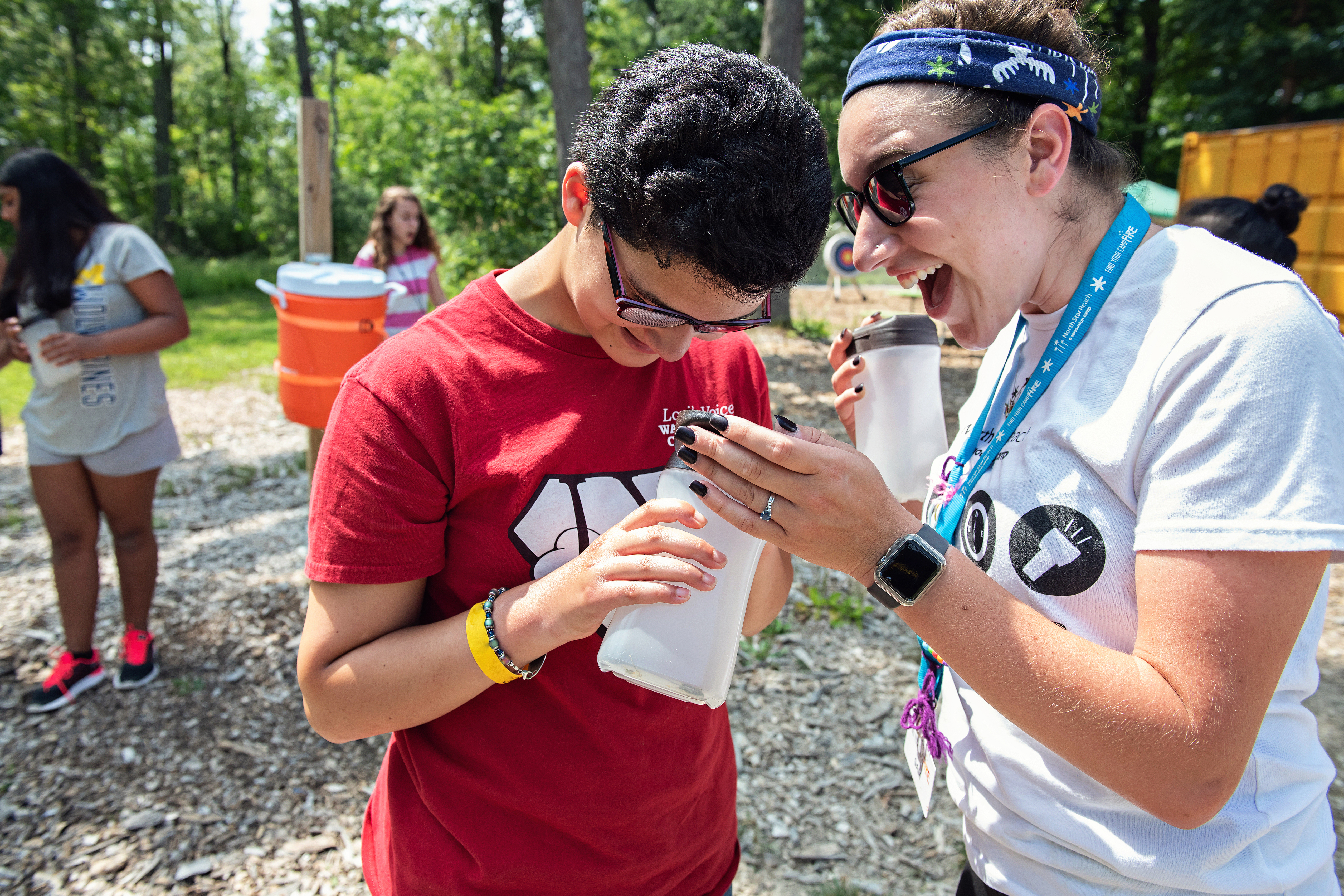 This summer changed my life when I watched a shy camper during Teen Camp get up on the stage at closing campfire and belt Rihanna.
This summer changed my life when I told a 16-year-old camper that she could teach special education and have epilepsy, just like I do.
This summer changed my life when four tiny campers during Cardiology Camp tackled me and rubbed shaving cream all over my hair.
This summer changed my life when I explained to a camper that adults can have seizures too, even though seizures are scary, and she didn't think grown-ups got scared.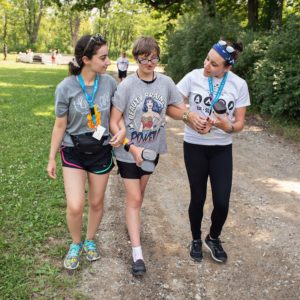 This summer changed my life when I learned about Sickle Cell Disease, something I had never experienced or worked with in my life and was able to begin to understand the experience of a group of individuals.
This summer changed my life when the campers from the cabin I was with during Sickle Cell Camp ran halfway up a hill to give me a huge group hug, because they hadn't seen me in an hour.
This summer changed my life when the campers had me tell them bedtime stories I made up on the spot and yelled from their beds hysterically laughing that there weren't enough puppies, there weren't enough unicorns and I never said "the end", so I had to start over.
This summer changed my life when I met twin campers who came during two different weeks of camp and I got the opportunity to see them as two different kids with their own personalities and their own unique identities.
This summer changed my life when I got to see siblings of children with serious medical challenges have their moment in the spotlight and their moment to not worry about their sibling but just to be at camp and have fun.
This summer changed my life in every campfire, in every bug we caught, in every hug I got, in every scraped knee, every bee sting, every ache and pain and seizure, every curious question, every hike through the woods, every hour in the beautiful Michigan sun, every canoe ride down the river, every drawing that a camper made just for me, every friendship bracelet and keychain, every little moment that I saw in a camper's eyes that they knew they were special and they knew they were here for a reason.
I went to camp this year and it changed my life. I learned what it means to see a child feel competent and feel proud of themselves, sometimes for the first time. I gained leadership skills that I may not have found anywhere else, because of the support I had from the other staff and from the directors of the camp. I was able to discover true connection with nature, with my fellow staff, with individual campers, with myself, and with God. I had the time and space to feel truly grounded and truly myself. I felt special, I felt wanted. I grew as a person this summer. I touched lives and was touched by others.
Samantha Skobel was a member of our Seasonal Activity Staff and led our Nature program. A native of Pittsburgh, Pennsylvania, Samantha graduated from Allegheny College, where she received her BS in Neuroscience and minored in dance.