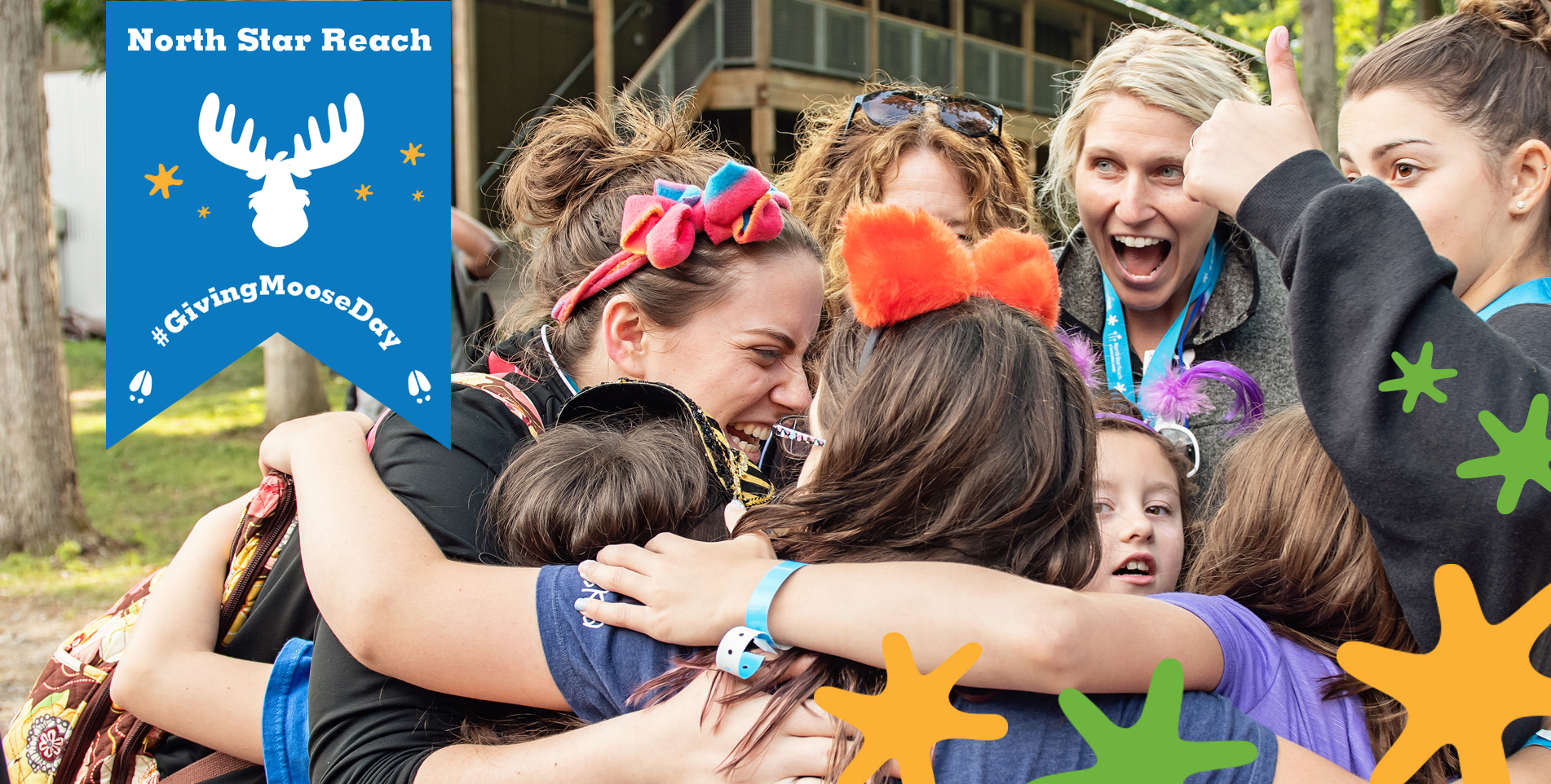 Tuesday, December 3, is GivingTuesday, an annual 24-hour day of giving fueled by the power of social media to support and champion causes millions of people believe in. Join us in celebrating and supporting North Star Reach by participating in our GivingMooseDay, named after the "mooseness" spirit that shines bright whenever good people come together to make good things happen. On this annual day of giving, you can help by spreading the word about the power of camp for children with serious health challenges and encouraging friends and family to support camp with a gift.
You can help by following these four easy steps:
1.) Connect with North Star Reach on Facebook, Instagram and Twitter
If you aren't already connected with us on Facebook, Instagram and Twitter, be sure to follow us before December 3. That way you can help share our #givingmooseday social posts. Facebook friends will be able access our exclusive GivingMooseDay frames, as detailed below.
2.) Become a GivingMooseDay Influencer
A GivingMooseDay Influencer is someone who volunteers to promote North Star Reach across their social networks on Tuesday December 3. You can do that by sharing our posts and tagging a few of your friends who may be willing to donate on our website to support camp experiences for kids with serious health challenges, at no cost to their families.
3) Moose-ify Your Profile Picture & Raise $25 for Camp
We're excited to announce that a generous donor will donate $25 to North Star Reach every time someone shares one of our custom GivingMooseDay Facebook frames on December 3, up to 200 participants. Together, we can raise $5,000 in a single day of giving, simply by sharing a little bit of camp love!
It's super simple and you'll help to raise the dollars we depend on to bring life-changing camp experiences to our campers and their families.
Check out this year's custom #givingmooseday Facebook profile frames: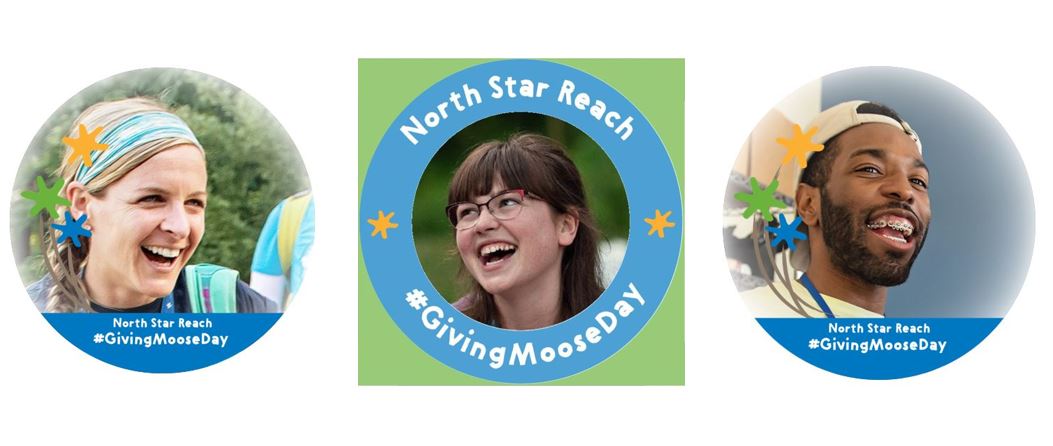 Here's how to join the fun and support camp, all at the same time:
To update your Profile Picture on your laptop or desktop:
Starting at midnight on December 3, go to www.facebook.com/profilepicframes
Type "North Star Reach" into the Search field and select the frame you'd like to use (the GivingMooseDay frames are only available to North Star Reach fans, so be sure to Like our Facebook page!).
Click Use as Profile Picture to save.
IMPORTANT:Please use the #givingmoooseday hashtag and make your post public. (This is the only way we can track that you've used the Frame and designate $25 for your share.) You can do that on Facebook by clicking on the drop-down arrow next to the Post button and choosing "public".
To update your Profile Picture from your mobile phone:
Go to facebook.com/profilepicframes and follow the steps above for desktop/laptop users.
If you'd like to publish your custom profile pic on Instgram, you'll need to make a copy and then share by uploading the photo to your Instagram feed. When you do, be sure to include the hashtag #givingmooseday so we can designate $25 for your share.
4) Make a donation & enter a drawing for an exclusive 2019 T-Shirt
Visit our donation page to make a tax-deductible contribution. Because we depend on outside donations to provide life-changing camp experiences to our campers and families, your gift, no matter the size, will make a huge difference. Your generosity will help us welcome even more children with chronic and life-threatening illnesses and their families to camp next year.
The T-shirt drawing is open to anyone who makes a donation on our website on Tuesday, December 3. We will notify 10 lucky winners and confirm T-shirt sizes in early December.