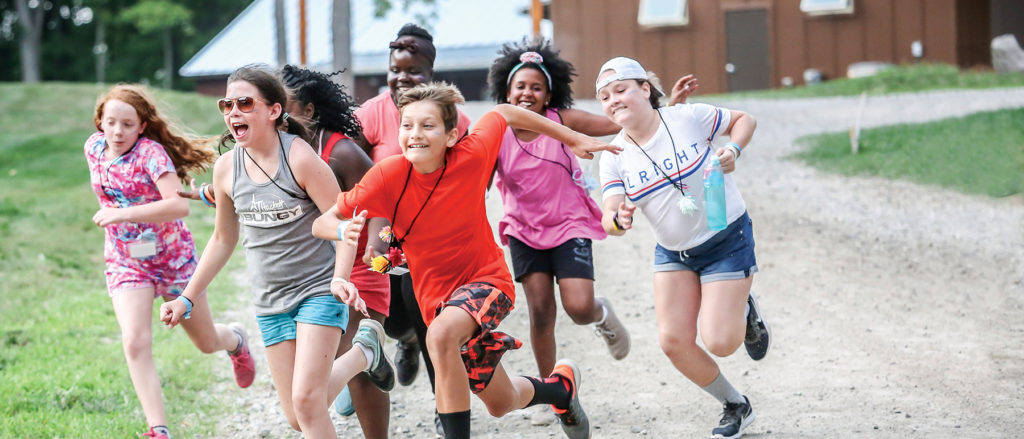 Summer Camp-at-Home Program
SAME MOOSENESS, NEW WAYS TO CONNECT THIS SUMMER
Although we are not gathering at North Star Reach this summer, our camp-at-home program will offer our campers the same inspiring community, connectedness, and sense of belonging. As always, there is no cost to your family. If you have received a North Star Reach Summer Camp Registration Invitation Email, your child is eligible to attend our exclusive 2020 summer camp-at-home experiences.
If you know other families who are caring for a child with serious health challenge, please let them know about North Star Reach. We are welcoming new campers to participate in our ongoing "open" summer camp activities and engagement challenges. If you are a new camper and did not receive an email to register for our invitation-only summer camp-at-home sessions, or you have an eligibility question, please contact campers@northstarreach.org or call (734) 680-8747.
WHAT'S NEW
Invitation-Only Summer Camp-at-Home Sessions
We are pleased to offer six exclusive camp-at-home summer sessions. If you have received a North Star Reach Summer Camp Registration Invitation Email, your child is eligible to attend our 2020 summer camp-at-home experiences (see schedule below).
The four-day sessions will feature an exciting mix of real-time video campfire gatherings, traditional summer camp activity workshops, engagement challenges, and experiences that will allow campers to connect with their camp friends and build community, all through a secure, online website.
Each session will run Tuesday evening through Friday evening, with LIVE programming and group gatherings each day in the morning (9:00-10:30 am) and early evening (6:00-8:30 pm).* A series of new activity workshops will also be released Wednesday through Friday and include companion videos, engagement challenges, and more.
Your camper is eligible to attend the specific week of camp that corresponds to their medical condition. Or, if they are a sibling or teen (16 or 17-year-old) camper, they are eligible to attend those programs.
*The weekly times for real-time events and gatherings are tentative and may be modified prior to the opening of camp.
"Open" Summer Camp Activities & Engagement Challenges
Registered campers can also enjoy our "open" camp-at-home programs all summer. These general camp programs will feature activity workshops and engagement challenges that campers and family members can access online and enjoy on their own schedule.
Please complete the form below to register your camper(s) for their exclusive summer session. While our sessions are designed to offer camp experiences for all our campers, many of the experiences, including the LIVE events, will require campers to have access to a computer, tablet, or mobile device. When you complete the form below, please let us know if your camper will NOT have access to these devices, as our team is working on ways to provide engagement opportunities that do not require Internet access.
What else is new this summer: We will welcome parents and caregivers to participate and assist our younger campers or those who need additional support.
Please note: early-registration for the full camp experience, which includes the Camp Care Package, has passed for our sessions. However, we are still accepting campers for our private, medically-focused sessions. Please complete the form below, including your acknowledgment that your child is of age, has a minimal developmental age of 7 years old, and has a qualifying medical condition. Registering your camper is a two-step process. Once you submit the form below, you will receive a confirmation email with details about how to complete the registration process.
We look forward to camping with you!