Shout-Out to Shire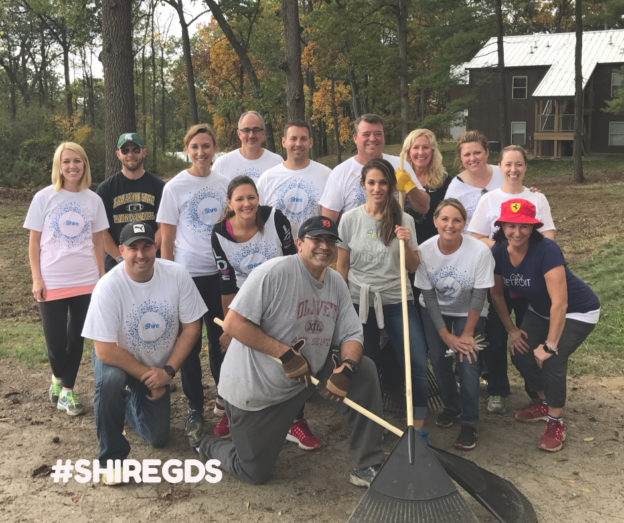 These smiling faces are just a few of the Shire employees that participated in the pharmaceutical company's third annual Global Day of Service. Shire is a SeriousFun Children's Network partner, and its employees volunteer their time at SFCN camps in many ways. At North Star Reach, they have volunteered at our weeklong camp sessions and gathered to tackle service day projects.
In October, the #SHIREGDS group traveled to North Star Reach from across the state and devoted a day to raking up leaves and planting grass seed. Gina Lapekas, Regional Director of Shire's Grand Rapids Neuroscience Business Unit, reflected on the powerful experience:
"This day was so meaningful for us because it was the first time we were able to bring Shire employees from all franchises in Michigan together on our official Global Day of Service at a Serious Fun Camp. Everyone that was in attendance is already planning to attend next year."
We're grateful for Shire's significant support for our campers, including its three-year $3 million commitment to SFCN, helping to fund hundreds of camperships every year.
Learn more about Shire's partnership with SFCN to help children with distinct medical needs, and their families, discover the transformative power of camp–totally free of charge.