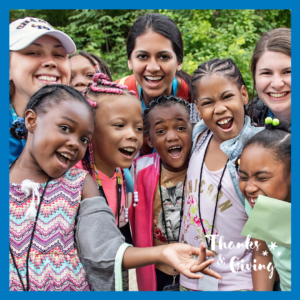 On behalf of all the families we serve, thank you for your donation to North Star Reach.
North Star Reach is possible because of champions like you. Your generosity will provide us with immediate support to grow and evolve our programs for kids with serious illnesses, their siblings, and their parents and caregivers, at a time when they need it most.
Watch your email inbox for a receipt and confirmation of your donation.
Thank you again for investing in the future of North Star Reach and taking this journey with us.
P.S. Does Your Employer Offer a Matching Gift?
Many employers will generously match employee contributions. Scroll down and enter your information to see if your employer has a matching gift program to non-profit organizations.
Matching Gift and Volunteer Grant information provided by