Listen, Share, Stay Connected
More than anything, Mooseness is a feeling. Of community, connectedness, and belonging. Families caring for children with serious illnesses find Mooseness through the extraordinary experiences they enjoy when they come to North Star Reach.
During this time of the coronavirus crisis, we're finding new spaces to gather together. Our new "Love the Moosenesss" podcast is one of those spaces. Here, on our talk show, we are engaging in important conversations that matter now more than ever to all caregivers, but especially to parents of children with serious health challenges. 
From finding medical supplies during the coronavirus crisis to building connections with others, "Love the Mooseness" explores topics important to parents and caregivers of children with serious illnesses. Listen below or click this link to see all episodes and subscribe to our series.
Listeners can also find new episodes on Apple Podcasts, Google Play, Spotify, and wherever you get your podcasts.
Our co-hosts have dedicated their lives to building meaningful communities that support families caring for children with serious and chronic illnesses.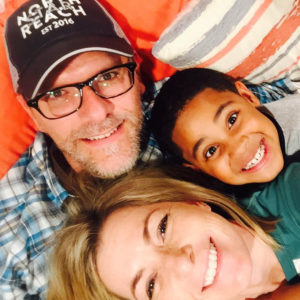 Patrick Smith is a husband, dad (to Milo), and has spent his professional life as a camp director, creating adaptive and inclusive programs for children with cancer and other serious health challenges. Patrick is the Director of Camping at North Star Reach.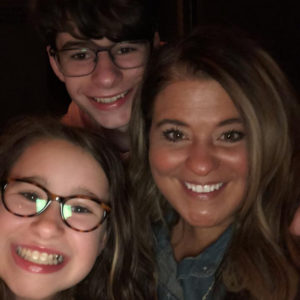 Mary Ann Fithian is a wife, mom (to Faith, a North Star Reach camper, and Will), community organizer and author. On her popular blog "MyFaithsJourney," she writes, "We are in this entirely difficult position, we are definitely confined by the illness she has, and there are moments where it literally seems to control every area of our lives, but in no way, not even for a minute do we let it define who we are. She is not an illness. She's not the sick kid." Mary Ann is Director of Community Engagement & Human Resources at North Star Reach.
We hope you'll listen and join our conversations. Along the way, you too will experience Mooseness. Trust us, you'll know it when you feel it. Once you do, it's yours to have and to hold wherever you go.
Welcome.