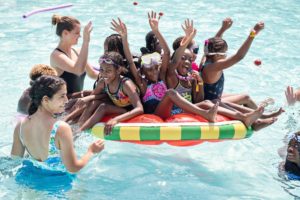 Our Summer Camp program provides life-changing experiences for children with serious health challenges and their families, free of charge. Offered June through August, we welcome children ages 7–17 to our beautiful, fully accessible camp in Pinckney, Michigan.
With traditional outdoor camp activities like archery, boating, campfires, fishing, nature and swimming, our campers bond with others who have shared the experience of serious illness and learn they are capable of much more than they ever thought possible.
Programs are open to children who have a diagnosis within the areas associated with our summer programs. For Transplant, Epilepsy, Neuro-Oncology, Cardiology, Sickle Cell/Hematology/Pain Management and Sibling sessions, campers must be 7-15 years old by the first day of the session. Campers for Solstice Camp must be 16 years old at the start of the session, or 17 years old during the entire session.

Announcement: 2020 Summer "Camp-at-Home" Sessions
Visit our "Summer 2020 Season Highlights" blog post to see slideshow and video highlights from our 2020 virtual season. Or visit our Camp-At-Home Website to access ongoing camp activity programs, delivered all summer long, and learn more about our parent and caregiver resources.
Camp Sessions
Transplant Camp is for campers who have received a solid organ transplant.*
Solstice Camp is a four-day program for campers ages 16 and 17 with a serious health challenge associated with one of our summer camp sessions or are a brother or sister of a North Star Reach summer camper. The serious health challenges associated with our summer camp programs include Solid Organ Transplant, Sickle Cell/Hematology/Pain Management, Cardiology, Epilepsy and Neuro-Oncology.
Solstice offers a very different experience compared to our traditional summer camp sessions. Programming is intentionally designed for older campers with an appropriate developmental age for adolescents 16 and 17 years old. Although Solstice campers experience some "typical" camp activities, most programming tends to offer less structure and focus on individual growth, leadership and interpersonal connectedness. Applicants will be asked to complete a brief personal statement and acknowledgement of program expectations prior to acceptance.
Cardiology Camp is for campers with congenital and acquired heart disease, transplantation and pre/post surgical repair.*
Epilepsy (Camp Discovery) / Neuro-Oncology Camp is for campers who have a diagnosis of epilepsy/seizure disorder or neuro-oncology.
Sickle Cell/ Hematology/Pain Management Camp is for campers with hematologic diseases including sickle cell disease, bleeding disorders, anemias (blood cancers excluded). This week is also for campers with a diagnosis of chronic pain that is under the care of a pain management specialist.
Sibling Camp is a week for siblings ages 7-15 of campers who have attended a program in 2016, 2017, 2018 or who have applied to attend in 2019. Siblings attend camp without the camper with the medical diagnosis.
*Heart transplant campers may attend either Transplant Camp OR Cardiology Camp.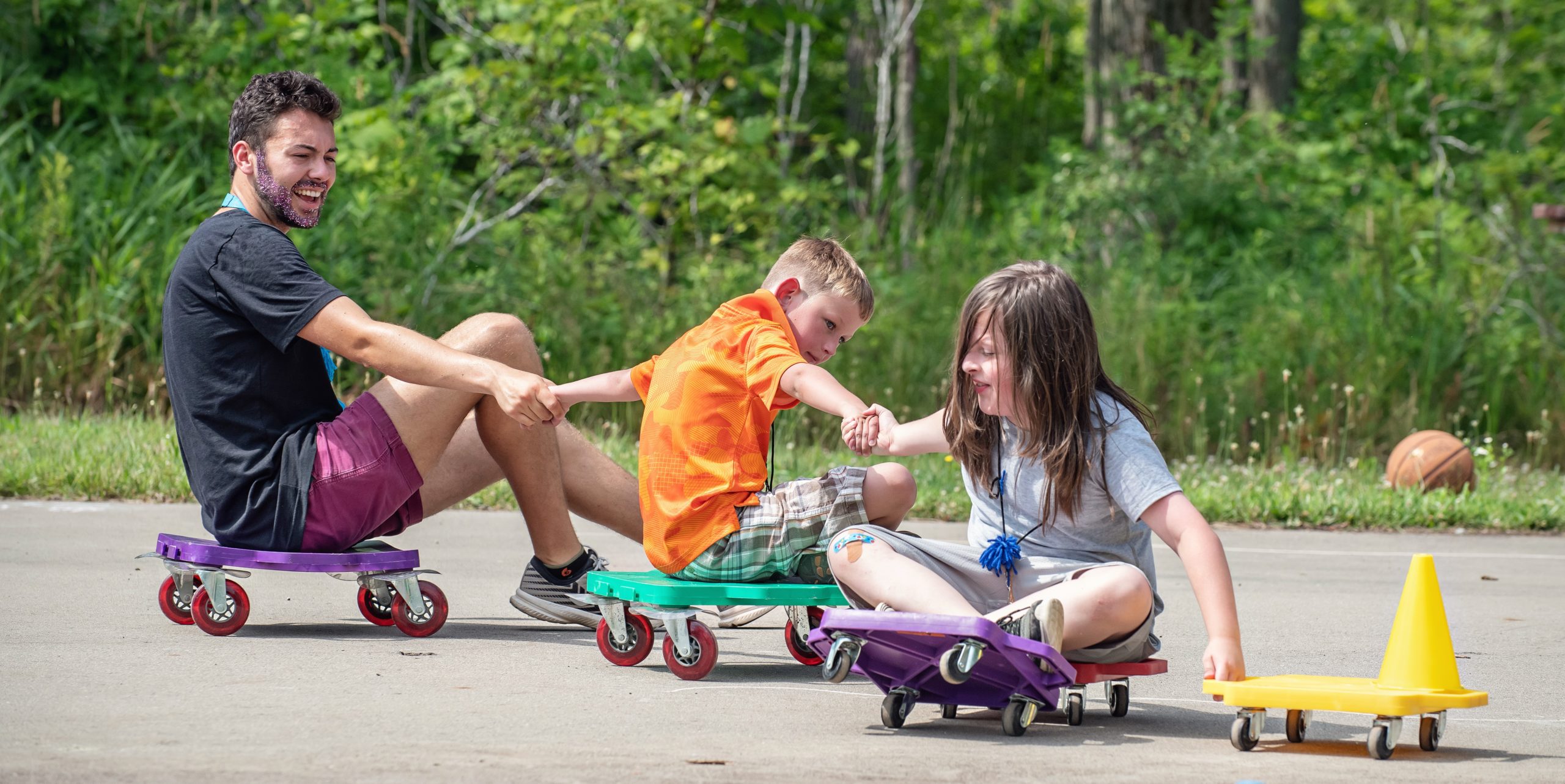 If you have questions about our Summer Camp sessions, you can email campers@northstarreach.org or call 734-680-8744.
Waitlist
Unfortunately, North Star Reach may not be able to accommodate all who apply to camp. While we would love to be able to welcome everyone, we do have a limit to the available camper spots so first completed, first reserved. If a session is already full, your camper will be put on a waiting list once all forms are complete and you will be notified. You will be notified if a reservation becomes available. Notification can be as late as the first day of camp.
Medical Eligibility
The following are eligibility requirements for participation in a summer camp program:
Must have an eligible diagnosis.
Must be 7-15 years old (Solstice Camp is for 16 – 17 year olds).
Must be medically unable to attend a summer camp for healthy children.
Must be non-violent: not currently a danger to self or others.
Must be able to function and participate successfully in a group setting.
All summer campers must be fully immunized unless there is a physician documented medical reason not to do so.
North Star Reach is an inclusive camp. We have resources to accommodate the needs of campers with serious health challenges, however, not all campers may be safe to attend a summer camp session. Campers who do not meet the following criteria will require a thorough medical review in order to assess each camper's ability to have a safe, fun camp experience:
Bathroom independence.
Ability to communicate needs independently.
Have a minimum developmental age of 7 years old.
Immunizations

At North Star Reach, we strive in every way to create the safest environment possible for children with medically complex conditions.  As such, we uphold the Center for Disease Control and the American Academy of Pediatrics recommendations on immunization schedule.
In 2020, your camper must be fully immunized with the exception of Influenza and HPV vaccines. In the past, we required a minimum of immunizations (MMR, Varicella, Tdap). Your camper's health care provider will be familiar with standard immunization forms and with what immunizations are recommended. Please ask your health care provider if you are unsure if your camper has been fully immunized. Please note: All summer campers must be fully immunized unless there is a physician documented medical reason not to do so.
Please be advised that no child is guaranteed to be accepted to camp. Applications are reviewed and acceptance is based upon health care needs, space, and staffing ratios.