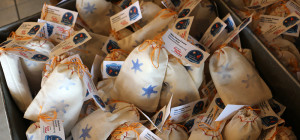 Each year North Star Reach relies on volunteers to help in our administrative offices located in Ann Arbor, MI.
Most nonprofits can use extra sets of hands and we are no exception to that rule. There are many behind the scenes tasks that help make camp so successful.
Some of the office help we might need is:
stuffing envelopes
preparing mailing
copying and sorting
putting favor bags together
filing and data entry
Everyday is a little different around here and while it may seem boring at times, we will make sure your experience is fun, well as fun as it can be anyway – our finance manager took away the karaoke machine that had been donated.
Please join our Facebook page where we post when we need help. You can also email us and tell us if you have days that work well for you on a rolling basis.
For more information please email info@northstarreach.org or call (734) 680-8744. Thank you.