Stories from around the campfire.
Discover fresh insights from our staff members, friends, and partners.

Or sign up for our newsletter to get the latest camp news straight to your inbox.
Join Our Email List
---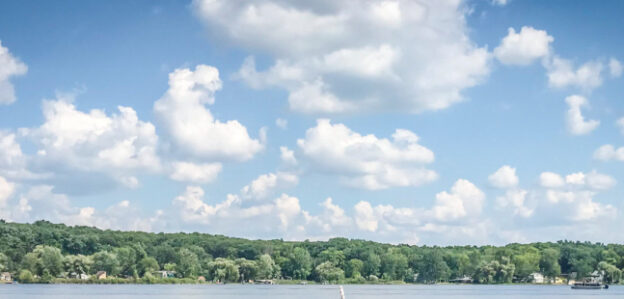 We are thrilled to welcome Mitch Rosenwasser as North Star Reach's new Executive Director.
"Mitch brings decades of experience managing people-focused operations," said Matthew Denenberg, MD, North Star Reach Board of Directors Co-Chair and Chief of Pediatrics for Beaumont Hospital. "His enthusiasm and passion for helping others fit perfectly with our mission of creating life-changing experiences for children and their families as they cope with serious medical issues."
Rosenwasser, who assumes the role April 11, will oversee day-to-day operations, as well as manage fundraising activities, internal and external communications, and human resources. He joins North Star Reach with over 30 years of camp administration and leadership experience. Since 2002, he has served as Executive Director at Camp Michigania in northern Michigan, which provides recreational and educational experiences to University of Michigan Alumni Association members and their families.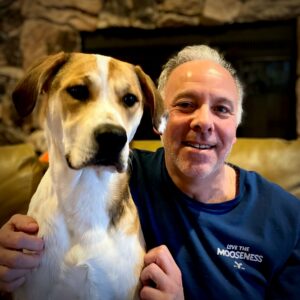 "I am honored to lead an organization dedicated to providing transformative camp experiences for children living with life-threatening illnesses and their family members," said Rosenwasser. "This truly is the opportunity of a lifetime to carry on the inspirational work happening at North Star Reach."
Rosenwasser (pictured here with his dog, Aspen) was inspired to join North Star Reach when he met a camper named Faith last fall during a camp visit. At the time, he was considering a position on the board of Directors. He heard firsthand how camp transformed Faith's life. She had gained lasting friendships and felt empowered to define her life by her own talents and dreams, rather than by her illness. "That encounter changed my outlook from wanting to be on the board to wanting to be part of the team," says Rosenwasser. "It became clear why North Star Reach is so urgently needed. There are hundreds more Faiths waiting for the same chance."
Rosenwasser arrives just months before North Star Reach welcomes campers back to in-person camp after programs were held virtually for two years during the pandemic. The upcoming season will host children with a primary diagnosis of congenital heart disease, epilepsy, sickle cell anemia, and brain cancer, as well as kids who have received an organ transplant. Summer camps are scheduled for June and July, while family retreat weekends will be held in the spring and fall. We can't wait for our community to meet him in the coming months.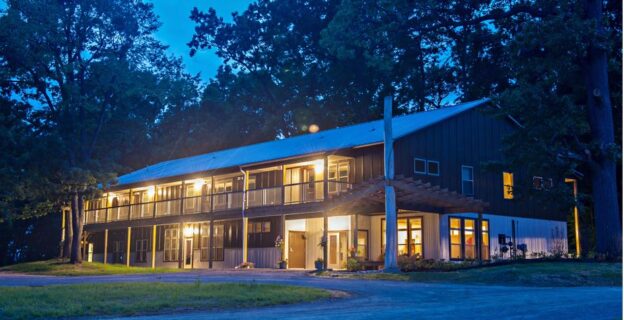 North Star Reach is proud to welcome Amy Neumann, MSN, RN, as our new Director of Nursing. A veteran pediatric critical care nurse at Helen DeVos Children's Hospital in Grand Rapids, "Nurse Amy," as she is fondly known at camp, joins North Star Reach's Medical Director Becky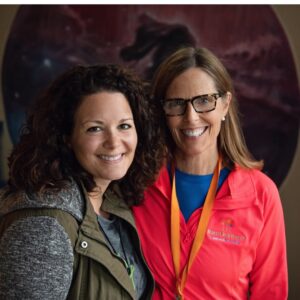 Patrias, MD, in leading our medical team, recruiting and supporting medical volunteers, and attending to our campers' health care needs during residential programs. As a long-time North Star Reach medical volunteer, she is beloved by staff, volunteers, and camper families.
"I am deeply grateful and incredibly excited that Amy has chosen to join our medical leadership team as our Director of Nursing," said Dr. Patrias. "She has been a foundational and passionate member of our team for many years. Her excellence in nursing, her advocacy for kids and families, and her leadership skills are such huge assets for our Campily."
Q: You began your work at North Star Reach as a volunteer. What inspired you?
A: I transitioned from my role as a nurse in pediatric critical care to complex congenital heart nurse navigator in the Fall of 2016 and wanted to challenge myself further in 2017. NSR was one of those challenges. I wasn't a natural at camp as a kid and NSR really intrigued me. It seemed like the right fit for me and since I was making 2017 my year of personal outside-my-box challenges, I volunteered. I was promoting camp to my patients and families and needed to have first-hand experience to give them a true picture of what it was all about. Camp fits me. It inspires me to be more for my patients and families and live in the moment. Stepping outside my box and walking up the hill to camp was one of the best things I have ever done.
Q: You've worked at camp for seven years. What have you seen camp do for kids?
A: Camp brings a light and confidence to kids that have so many barriers. Watching them experience the magic of camp is such a gift. Seeing them for the first time at check in and as they gain confidence through the session is just so rewarding. At pick-up, they are changed for the better and their parents get that same light and confidence. Camp is magic.
Q: How is practicing nursing at North Star Reach a unique experience?
A: My background is in pediatric critical care. I've been a nurse to very sick patients and seen families at their lowest times. Providing nursing care at camp brings perspective to how much of an impact critical care and inpatient care have on kids and families. Experiencing camp nursing is like nothing I've ever experienced. Nurses set the tone for how kids react to the medical side of camp and I have been mentored by some of the absolute best.
Q: Paul Newman famously said, "You can leave camp, but camp never leaves you." What is it about camp that never leaves you and what about it keeps you coming back?
A: I feel home at camp. There are the physical acts of driving through the gate, walking the trails, and watching sunsets over the treehouse but there's also the feeling of belonging. The best word that comes to mind is campily. The camp-family experience is like no other. All are welcome with open arms and happy hearts.
Q: What's your favorite camp song/activity/tradition?
A: Song: I Love the Mountains; • Activity: hmmmmmm swimming because I LOVE to see the campers pass their swim tests!; Tradition: Opening and closing campfire