Fall Camp Update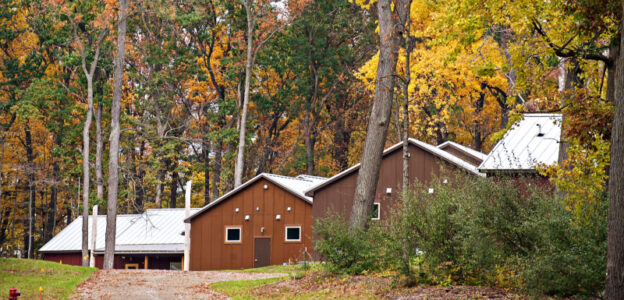 Practicing Resilience
Dear North Star Reach Camp Family,  
One of the only ways to compare living through the pandemic to that of attending camp is through the word resilience. Resilience is defined as the capacity to recover quickly from difficulties. Camp is one of the safest places where campers, volunteers, and staff can learn through experience. Many people don't think about camp being a place where there are difficulties, but consider the struggle of bringing a group of strangers together and living in an close-knit cooperative environment together 24/7. Resilience is one of those things that may not be immediately identifiable but over time, the experience of facing difficulty helps build confidence, acceptance and flexibility that all contribute to increased resilience. It is also a quality we see in many of our families who often have faced more difficulty in a short period of time than others experience in a lifetime.
Unfortunately, we all get to work on growing our resilience with the latest trend in Covid tracking here in Michigan. Locally, we have crossed the High Risk threshold in all of the counties surrounding camp and most of those across the state. Following the guidance of our Medical Director with consultation from the Medical Advisory Board and input from North Star Reach's leadership, the difficult decision to cancel in-person programming for the fall has been made out of an abundance of caution and with the safety of our campers, families, volunteers and staff in mind.
We know some families will be deeply disappointed and others may be relieved. We all wish fervently that we could offer an in-person camp experience right now, especially after the past 18 months and all the work that has gone into getting this far. Families have applied, applications have been reviewed, preparations have been made, supplies have been purchased and so much more. But resilience will get us through. Hope will get us through. Mooseness will get us through.
Plans are already in motion to offer some entertaining and engaging virtual family programs this fall that will allow our community to continue to come together and stay connected to the joy camp brings all of us. While it won't be together in person, we will have the opportunity to be together. North Star Reach is committed to keeping the mooseness alive in our campily and looking forward with great anticipation for the time we can return to the camp home we all are so fond of.
Our team is grateful for your understanding and patience as we continue to learn and grow together through this pandemic. Also, just a reminder that we will offer fall virtual camper meetups and parent/caregiver support groups, starting in mid-September and registration is now open. In addition, we will host our 2nd Annual Family Care Conference (registration opens next week) and the Interstellar 5K Race (which will follow State of Michigan guidelines for public events rather than guidelines for a health care setting). You can find information about the race and our upcoming fall programs by visiting our Events page.
With gratitude and mooseness,  
Patrick Smith, MA
North Star Reach Director of Camping