The Ella Thorne Memorial Foundation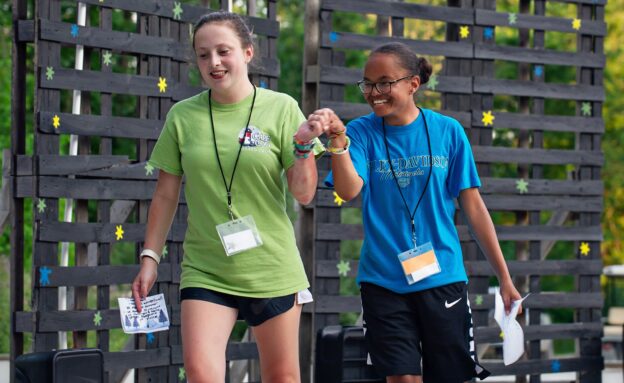 We are deeply grateful to The Ella Thorne Memorial Foundation for its generous donation of $4,454.25 made in honor of Ella Thorne (pictured above in the green shirt), who was a North Star Reach Solstice camper in 2017 and 2018.
The Foundation was created by some of Ella's close friends to keep the memory of their best friend alive. You can visit The Ella Thorne Memorial Foundation by clicking this link or the image below.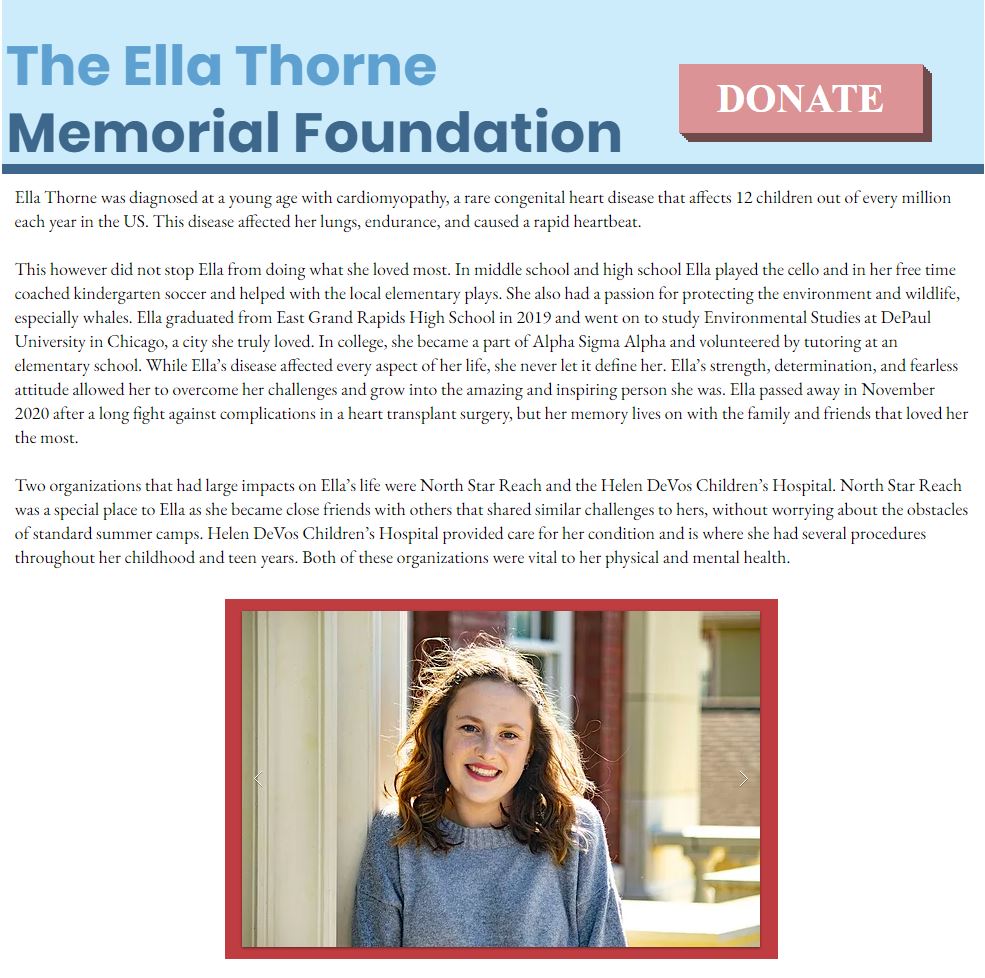 On behalf of the campers, families, volunteers and staff here at North Star Reach, thank you to the Foundation for continuing to impact the lives of children living with serious medical conditions in honor of Ella, whose memory continues to live on so beautifully through those she's impacted! We can only imagine how big her smile would be to know just how many campers she has been able to (and will continue to) impact! The thought of that smile alone, and the person behind it, makes this gift even more special to us.
This donation will help North Star Reach continue to provide a space of belonging and healing for campers like Ella, who have serious medical conditions. It will also help campers and their families to maintain vital connections and access wellness and community resources, especially during the pandemic. As we've temporarily moved to all-virtual programming, we have been working harder than ever to continue to provide opportunities for campers and families to stay connected to each other and their camp community, year-round. Thank you again to the Foundation for this deeply meaningful gift.