Camp-At-Home Summer 2020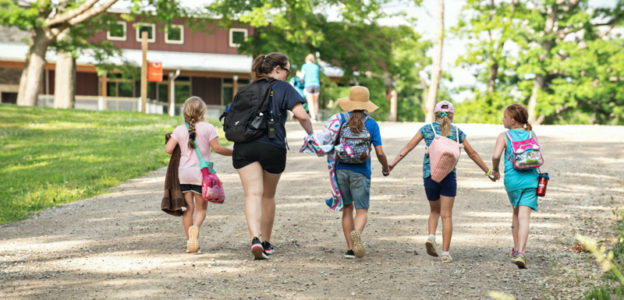 We're thrilled to announce the launch of our Summer Camp-At-Home season. This year celebrates our fifth summer of providing life-changing camp programming to children with serious health challenges and their families.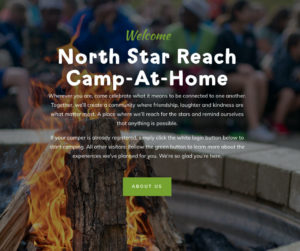 The central gathering space for our Camp-At-Home season is a newly launched website. Above all, it has been designed to offer connectedness and community. Yes, you'll enjoy camp traditions, singalongs, step-outside-your-comfort-zone adventures, entertaining events, and more. But our team has worked especially hard to create a place where camper families and our extended community can share, listen, make, and create together. A place where we'll reach for the stars and remind ourselves that anything is possible.
Our season officially kicks off Tuesday evening with a live opening campfire on Zoom to begin Transplant (Camp Michitanki) Camp. We can't wait to welcome our first-session campers.
We also have a terrific lineup of "general session" camp programming (no registration required) starting Wednesday, June 17, and running through August. So, whether you're a camper family, volunteer, medical partner or supporter, you can stay connected to camp and our remarkable community all summer long. Welcome home!